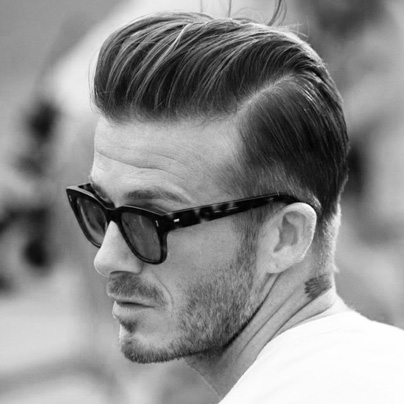 Men Turn To Extensions To Emulate Becks
5th September 2014
Lately, every magazine I flick through seems to contain endless pictures of male celebs sporting slicked back hair dos. From David Beckham to Harry Styles, Oliver Cheshire to Joey Essex, the 'it' crowd is full of extravagant quiffs and fringes.
In a bid to emulate this must-have style of the rich and famous, it's been reported that many men are now resorting to hair extensions.  Salons across the country have allegedly seen a 200 per cent increase in the number of men flocking to their salons requesting micro bond extensions.  These extensions, which are apparently the size of a grain of rice, are being touted as an instant and subtle way to add that extra 'oomph' to your hairstyle.
As well as people looking to replicate Beckham's famous locks, men with thinning hair and receding hair lines are also said to be turning to these extensions in the hope of regaining a full head of hair.  However, with so many British men embracing the thrill of the quiff, it's important for them to be aware of the risks of the so called quick-fix.
Hair extensions can damage hair follicles, leading to excessive hair loss if used frequently. Applied by weaving, gluing or sewing the extension to the existing hair, they place added tension and strain on follicles, causing hair to break away.
Known as traction alopecia, this type of hair loss can be permanent if it's not detected early enough. Many well-known faces, such as Naomi Campbell and Lindsay Lohan, already suffer from traction alopecia caused by their excessive use of hair extensions.
If that's not enough of a drawback, hair extensions can be very time consuming and expensive. Requiring frequent salon visits to keep them looking tip top, hair extensions need extensive maintenance and, at best, last around six months.
With Becks' hairstyle constantly changing, be sure to carefully consider any treatment you undergo – you never know what next week's hottest hairstyle will be!