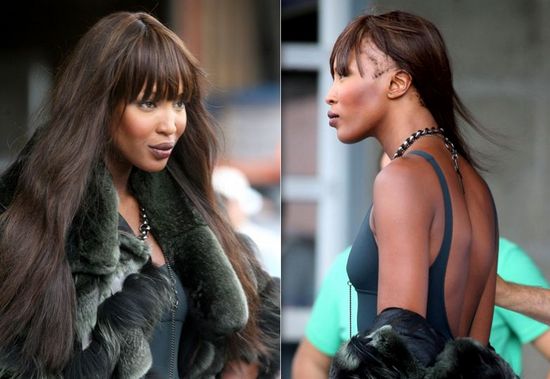 'Unbeweaveable' Part Two
14th August 2012
'Unbeweaveable' Part Two follows on from a blog we wrote two years ago about a rise in traction alopecia in women, due to hair extensions. Our initial blog followed shocking images released of catwalk beauty and extensions-wearer, Naomi Campbell, who appeared to be suffering from hair loss.
New images have now surfaced of Naomi sporting a more prominent receding hair line than ever before. The photos appear to show that the supermodel, who has historically suffered from balding spots, has traction alopecia – a condition caused by constant pulling or tension over a long period to the dermal papilla and hair follicle.
At Farjo, we typically see this type of hair loss in Afro-Caribbean women as they very commonly wear hair extensions or corn rows. Damage caused by hair extensions will, in most cases, correct itself once the user stops wearing them.
Despite the many risks, hair extensions continue to be extremely popular thanks to celebrities such as Kim Kardashian and the cast of TOWIE.
Over time, I have been visited by a growing number of young women hoping to reverse the damage caused by hair extensions with hair transplant surgery.
Surgery may seem like an extreme solution, but in many cases it's the only way to restore hair permanently. Even this method is only guaranteed so long as the person puts less stress on their hair in future.
There are cases where the damage is so severe it can resemble alopecia areata – similar to Naomi's.
I hope that the latest press images encourage young women to wear hair extensions with caution and understand that even though they can create an attractive aesthetic look, they can also cause genuine harm.
If you are suffering from hairloss and would like to discuss your options for restoring your hairline, please do not hesitate to book a consultation with us, and we can see what we can do to help.