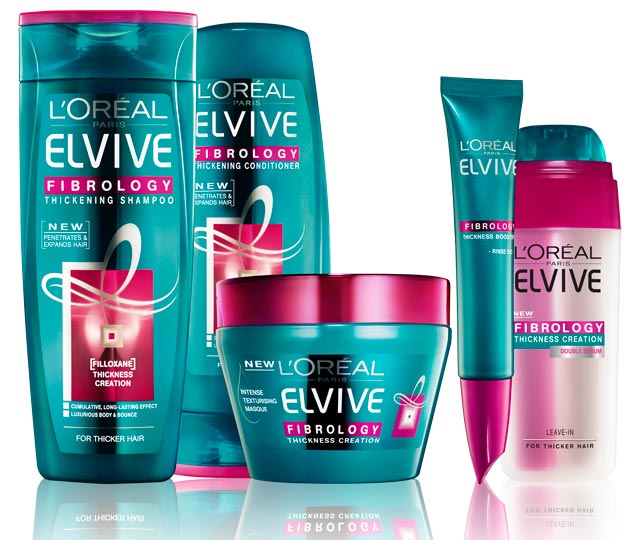 Want Luscious Locks? The Secret's In The Hardware Department
17th January 2014
Here at Farjo, we've pretty much seen it all in terms of patients who've gone to great lengths to disguise the fact that their locks are perhaps not as lustrous as they once were. However, I've yet to meet anyone who feels that applying windscreen sealant to their follicles sounds appealing – but it looks like I might soon!
The latest 'wonder' hair care range contains filloxane, a substance which works very much in the same way as silica gel, which is commonly used to repair cracks in car windscreens. Filloxane (nicknamed 'sol-gel') works in a similar way. Products currently on the market to thicken hair do so by coating the outside of each strand of hair, but 'sol-gel' claims to work by penetrating the hair shaft, bulking it up from within.
L'Oreal, the makers of one of the newly available Elvive Fibrology range of products, claim that using shampoo containing a 10 per cent concentration of filloxane could boost the thickness of your tresses by up to 60 per cent. So far, so impressive, but how effective can this product truly be?
We must remember that while' sol-gel' might make the overall appearance of a person's hair appear thicker and more voluminous, it works by bulking up individual strands of hair. There will be no increase in the number of strands of hair on the head, and if you are suffering from any kind of hair loss, the product will neither reverse this nor prevent future thinning.
In short, the product may well be of use to those who have always had naturally fine hair and are looking to plump it up. But, for those whose hair has started to fall out, Elvive Fibrology (or, for that matter, any other shampoo) won't help to solve the problem.
If this is the case, you should consult a trichologist, who will be able to get to the root cause (pardon the pun!) of the problem, and may be able to offer guidance on how best to combat thinning.