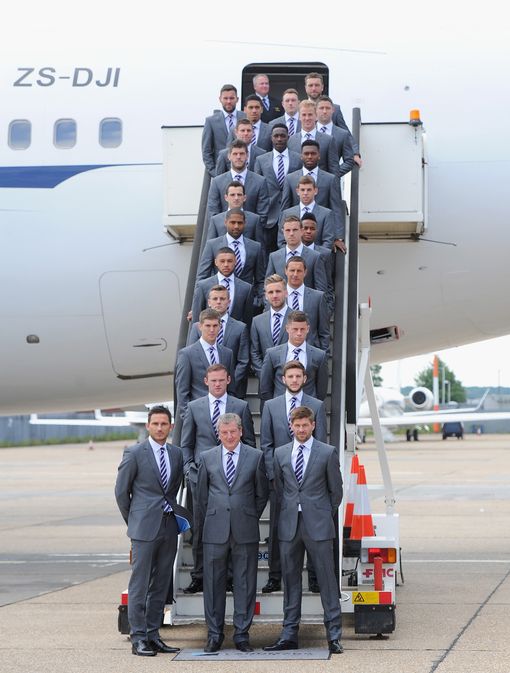 Beards for Brazil
12th June 2014
It's been reported this week that, in a bid to bring some luck to England's World Cup squad, several of Roy Hodgson's chosen 23 have left their razors at home and grown beards for Brazil.
This isn't the first time that the hairy antics of a footballer have hit the headlines and it certainly won't be the last. How can we forget David Beckham's 'fauxhawk' that stole the front pages of the 2002 World Cup? Schoolchildren across the country flocked to their local barbers and before we knew it, playgrounds were full of mini Beckhams.
As a trend, facial hair typically divides opinion. The last 12 months, however, have witnessed the rise in the celebri-beard with icons such as Ryan Gosling and Bradley Cooper flaunting facial fuzz with pride and consumer giants, Procter and Gamble, reporting a fall in razor sales as men worldwide strived to achieve the hipster look. It's for this reason that I have a feeling the England squad's lucky beards will have a similar effect to the 'fauxhawk.'
Since pioneering the world's first full facial hair transplant surgery in 1996, I often meet men in consultations who are self-conscious of their patchy, thin or greying beards. While beard and moustache transplants are still not as popular as more traditional hair restoration surgery, men are becoming increasingly aware of this procedure. In 2013, there was a 20 per cent rise in UK facial transplant surgeries.
Facial hair transplants work in the same way as traditional hair transplants used to treat male pattern baldness. The donor's hair is harvested from the back of the head via follicular unit extraction (FUE) – where individual hairs are taken and implanted, or follicular unit transplantation (FUT) – where a strip of hair follicles are taken all at once and then microscopically separated.
Let's see if the country accessorises their England shirts with a lucky beard this summer, like players such as Lampard, Gerrard and Smalling. Noticeably, goalkeeper, Joe Hart, has kept up his clean-shaven image. He is sponsored by Gillette though, so we'll let him off!