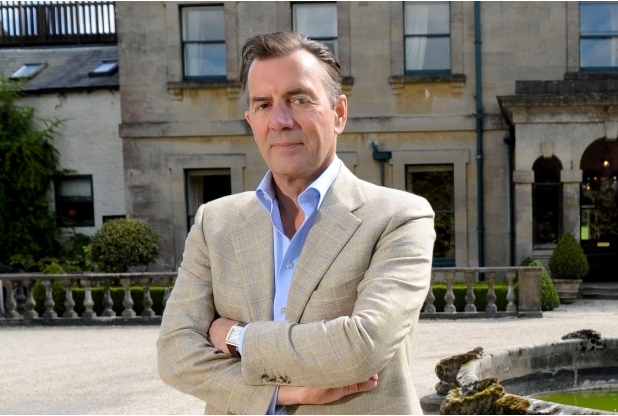 I'm A Celeb, Get Me Outta 'Hair'
2nd December 2015
Here at the Farjo Hair Institute, we spend our days transforming patients' bad hair days into success stories. Over the years we've seen a wide variety of cases and with the help of our dedicated and talented team, we've been able to achieve incredible results – some of which were with a selection of famous faces! Take a look at some of the celebrities we've worked with and judge the results for yourself.
Duncan Bannatyne – king of the jungle
Also, we have to mention one of our favourite celebrity patients, Duncan Bannatyne. Have you caught him on this year's popular ITV series 'I'm a Celebrity, Get Me Out of Here!'? Duncan has been a true hero, spending a month in the depths of the Australian rainforest, sleeping on the jungle floor with a whole host of creepy crawlies and spending his days tacking those horrible Bush Tucker Trials. Even though he was battling the jungle and not being able to enjoy his usual luxuries, he still managed to keep his hair looking great, even in the wet – well done Duncan!
The fee earned for Duncan's journey to the jungle will be donated to Operation Smile and will fund life changing operations for 125 children on a trip to Africa next year – well done, Duncan!
Michael Gray – live hair transplant
Back in June, ex-England football player, Michael Gray, took part in the first ever interactive hair transplant surgery to be broadcast live on social media streaming platform, Periscope. Hundreds of viewers tuned in from across the globe to witness the procedure on this fledgling platform – performed by our very own Dr Farjo. This broadcast came almost three years after Michael became the first ever patient to have a hair restoration procedure streamed live online, attracting an impressive 22,000 viewers.
Speaking before his surgery, Michael commented: "I was extremely happy with the results from my first surgery and I'm really excited to be a part of this project. I never expected 22,000 people would watch me have my first hair transplant, so I'm hopeful that today's broadcast has given anyone else who is considering the procedure some insight into what's involved."
Dr Farjo was thrilled with the results of the surgery and said: "He's a brilliant patient and I'm delighted with the response from the public and the level of interest today's broadcast has generated for hair transplant surgery."
We think he's looking pretty great, what do you think? Check out the video.
David Platt – robot hair transplant
Another celebrity that we're proud to have worked with was ex-England footballer and former Manchester City assistant manager, David Platt.
The former football pundit joined an elite group of patients who have benefited from cutting edge technology – the ARTAS system.
During his consultation, David said: "I've struggled with male pattern hair loss for many years, and recently got to a point where I decided it was time to address it. Like many others, I've seen the successful transplants that other people in the public eye have had, and I thought, why not? Being on television means that my hair – or lack of it – is very visible."
Despite his nerves about having a robot perform his surgery, David went ahead with the six-hour procedure, which was overseen by Dr Farjo. His procedure involved having 2,500 grafts of hair microscopically harvested by intelligent robotic software, the ARTAS system, then transplanting them from the back of his head to the front of his scalp.
Speaking about the impressive ARTAS system, Dr Farjo said: "ARTAS is an incredible tool for hair transplant surgeons, which is changing the way surgeries are being looked at. It is an incredibly safe and precise way of extracting donor hairs to ensure that the patient is left with a very natural-looking result – something that patients find reassuring."
We've worked with so many celebrities over the years – who knows which celebrity we'll help to transform next! Keep your eyes peeled!