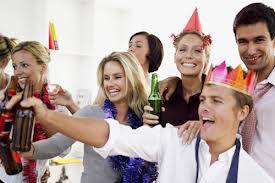 All I Want For Christmas Is A Full Head Of Hair
16th December 2013
Christmas time – that magical time of year when families come together, old friends return home from afar and every weekend there's a different festive celebration to attend. With so many events in your diary, the pressure to look good is on, so it's no surprise that a notable number of our patients say that this busy period was the catalyst that made them get in touch.
If you're concerned about your thinning tresses, then upcoming shindigs, family get-togethers, and reunions with old pals can cause you to become even more self-conscious. When things get to that stage, it may be worth considering doing something about your hair loss.
It's imperative to note, however, there are no quick fixes. The process we go through with our patients can be fairly lengthy. It can take more than one consultation  before both you and your practitioner even agree what the best option is – be it medication, camouflage products or hair transplant surgery.
If you do opt to undergo a hair transplant, despite the procedure itself taking only a matter of hours, a growth cycle of three or four months is necessary before any improvement can begin to be seen. Full result can take up to 18 months.
You may decide to try drug-based treatments before opting for a hair transplant. Again, this option won't instantly give you luscious locks, I'm afraid! It usually takes six months or more to see results from products such as Regaine and Propecia.
If you've only just written your Christmas list and you're hoping for a full head of hair, even Santa Claus and his elves aren't able to deliver in time for Christmas, unfortunately. Patience is required when embarking on the hair transplant surgery journey, yet the results are well worth the wait.
If you're thinking about how you can combat your hair loss, then feel free to contact us and arrange a consultation with one our practitioners.