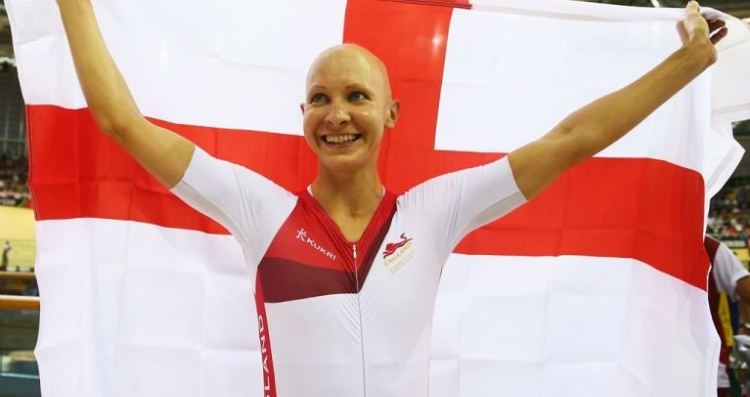 Queen Of The Track Storms To Victory At The Commonwealth Games
30th July 2014
Last week the star of English cycling fought off tough competition to win gold at Glasgow's Commonwealth Games.
Joanna Rowsell dominated the 3,000 metre individual pursuit to claim victory, breaking a long-standing Commonwealth record in the process – but that's not the only battle she's had to fight.
Suffering from alopecia areata since the age of 10, Joanna vowed never to be defined by the hair-condition, actually crediting it with turning her into the determined person that she is today.
After years of covering her head with hats and wigs it was refreshing to see Joanna have the confidence to take to the podium with her head uncovered, a buoyant move she also made following her win at London's Olympic Games in 2012.
Alopecia areata occurs when the body's immune system attacks its own hair follicles. Although this condition doesn't have any affect on a person's physical health, it can leave a sufferer's confidence and self-esteem in tatters.
In a previous interview with the Daily Mail, Joanna explained that upon losing her hair 15 years ago, she became very shy, staying at home and focusing on school-work to stop her worrying about what the future may hold. After being scouted by the British cycling team, Joanna explained how she worked though all the worries she had about her hair and focused solely on cycling.
It's great to see how Joanna has used alopecia to inspire positives in her life, spurring her on to win the Commonwealth gold. Hopefully, Joanna's confidence will encourage other alopecia sufferers to have the self-belief to conquer things they may have shied away from previously.