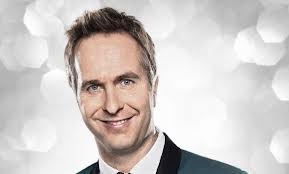 Strictly Come 'Bald-room' Dancing
4th October 2012
Next weekend marks the start of Strictly Come Dancing 2012 and along with it, the glitz and glamour of ballroom and Latin dance.
Aside from the routines, spangly costumes and celebrity judges, I will be keeping my eye on one contestant in particular – Michael Vaughan.
The Manchester-born cricketer, who suffered from thinning tresses, became the face of Advanced Hair Studios in 2009 after getting a non-surgical hair replacement with them.
The press have recently referred to it as a hair transplant, but in fact Michael is sporting a modern hair piece that is attached to his thinning locks.
Former Strictly contestant and premiership footballer, Robbie Savage, commented that in addition to remembering his fancy footwork next week, Michael might also be feeling slightly nervous about losing his hair when he's whizzing around doing the cha cha-cha!