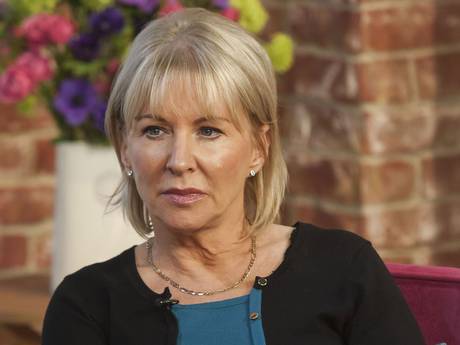 Alopecia – Get Your Facts Right
26th June 2013
MP, Nadine Dorries, has become the latest public figure to announce that she is suffering from alopecia, raising awareness of an issue that is becoming increasingly prevalent amongst women.
Although I commend Nadine for sharing her story, she raised a few points in her interview with Jeremy Vine on BBC Radio 2 that I feel need to be corrected.
Contrary to Dorries' claim that there is no emotional support offered to people living with hair loss, groups like Alopecia UK are there to help them deal with the psychological effects of the condition – and help hundreds of thousands of people deal with their alopecia.
Nadine argues that paying for the treatments available for hair loss will be more cost-effective for the NHS than dealing with the consequences of the condition. However, there is no known, or scientifically proven cure for alopecia areata, and no treatments will reverse the condition's effects.
Products, such as propecia and regaine, can slow some forms of hair loss, but they will not work for alopecia areata. There is no clinically-recognised product that is guaranteed to reinstate significant hair growth, and the NHS is absolutely right not to commission treatments that are not clinically and repeatedly proven.
There is an incredible amount of global research that is dedicated to finding a cause and treatment for alopecia. Hair transplant surgeons and trichologists from around the world gathered in Edinburgh in May for the seventh World Congress for Hair Research. Nilofer and I were, in fact, members of the organising committee and spoke at the event.
Next year's congress will be held in May in Jeju Island, South Korea. Hopefully the research presented and discussed at such conferences will bring us one step closer to predicting and curing alopecia.
I know I've said it before, but I'd like to emphasise how important it is to choose the right doctor or clinic for you. There are industry bodies that you can speak to for advice when searching for registered surgeons.
Remember, there is no definitive cure for hair loss, so approach anyone promising a miracle solution with caution!