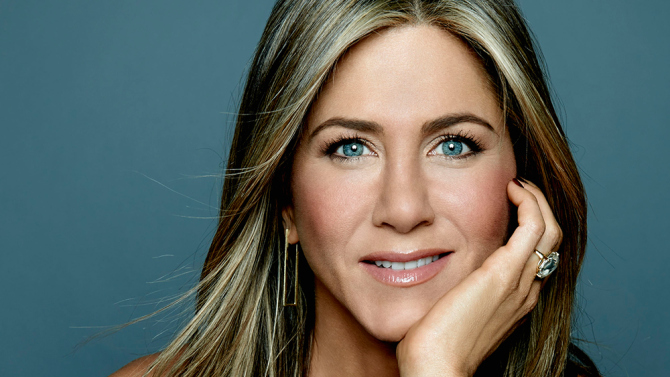 Jennifer Aniston's Surprise Hair Secret? Sweat!
3rd June 2015
Let's face it, when Jennifer Aniston's dishing out hair advice, most women across the globe are all ears.
Her hair – dubbed 'The Rachel' – was the must-have style of the 90's, and her golden highlights of the past few years have helped her retain the status of an all-American beauty. Now, Hollywood's favourite 'Friend' has revealed the surprise secret behind these 'dos – sweat!
The first thing most people do after a tough session at the gym is dash into the shower to get rid of any well-earned perspiration, but not Miss Aniston. Jennifer has revealed that the key to getting her effortlessly shiny locks is to not wash her hair after she's been working out.
Whilst some of you might pull your face in disgust, Jennifer claims to love the beachy look she's left with post-gym. In a recent interview, she was quoted as saying: "A little sweat in the hair is nice. It's like a little product. You just blow it out with your fingers."
Whilst there's absolutely nothing wrong with not washing your hair between gym sessions, it's all about what's right for you. Some people might not feel comfortable until they've given their hair a good scrub after a gym session, whilst others are happy to leave it for a few days.
Many people find that shampooing on a daily basis actually strips hair of its natural oils, which can make hair dry and brittle. To counteract this, your hair tries to restore these oils, but can sometimes overcompensate and make hair look greasier than it had been if left unwashed.
Leaving natural oils in your hair also makes it easier to style – ideal for any A-lister getting their hair styled for red carpet events on a weekly basis.