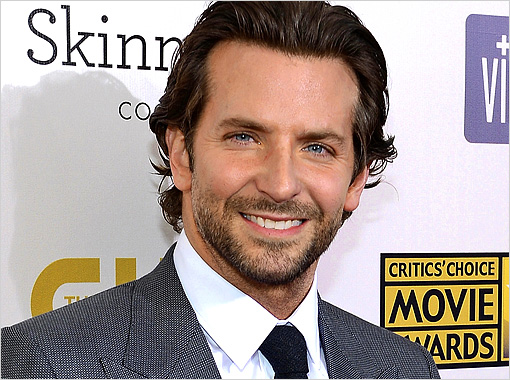 'Sexiest Man Alive' Receiving Hair Loss Treatment
20th February 2014
Hollywood heartthrob, Bradley Cooper, is apparently turning to propecia to ward off hair loss. The 39-year-old American actor appears, like many men his age, to be suffering from the onset of male pattern baldness, though judging by recent pictures, it's a relatively mild case.
Many men suffer from hair loss due to male pattern baldness from their early thirties onwards, while for some men it can start as early as their twenties. By the age of 50, it has been estimated that 50 per cent of men will suffer from male pattern baldness to some extent.
Hair loss is an inescapable part of life for many men. It's an entirely natural, hereditary process which results in the loss of hair to varying degrees. While it's inevitable for some, that doesn't mean that men experiencing it have to accept it and let nature take its course.
At the moment, it would appear that Bradley Cooper has little to worry about, but as this form of hair loss is progressive, it's been reported that he's now following a comprehensive programme to counteract any hair loss and prevent against any further shedding. Bradley is allegedly using Propecia, containing the active ingredient, which has been clinically shown to inhibit the hormone known to be the cause of male hair loss, dihydrotestoterone.
For a long time, there has been a certain stigma attached to men receiving treatment for their hair loss. I strongly believe that this shouldn't be the case as it's not just the physical, but also positive psychological effects which transform the patient. Treatment can not only leave patients with a good head of hair, but also increased self-confidence. Therefore, with the opportunity, preventing hair loss is a no-brainer for many.