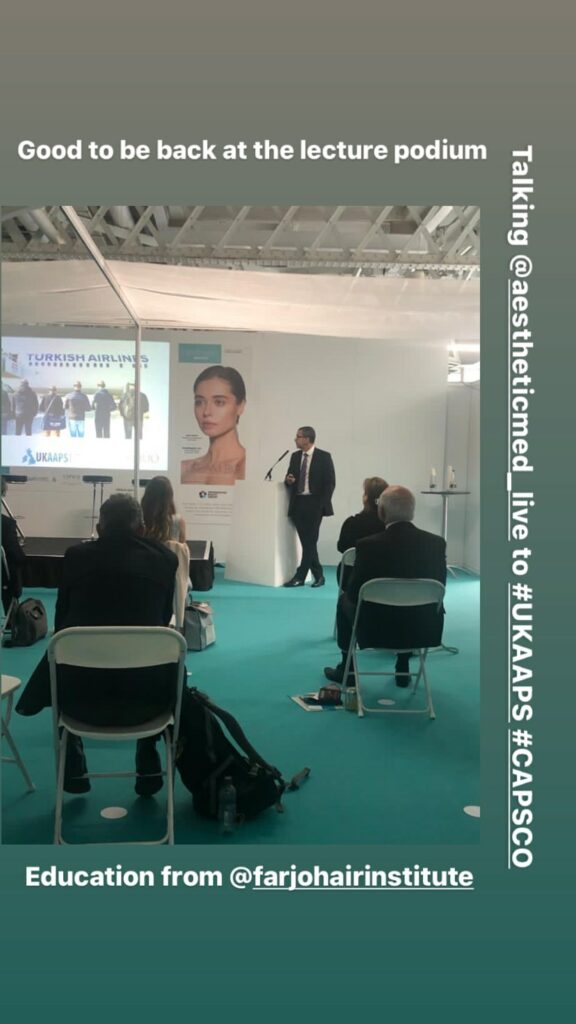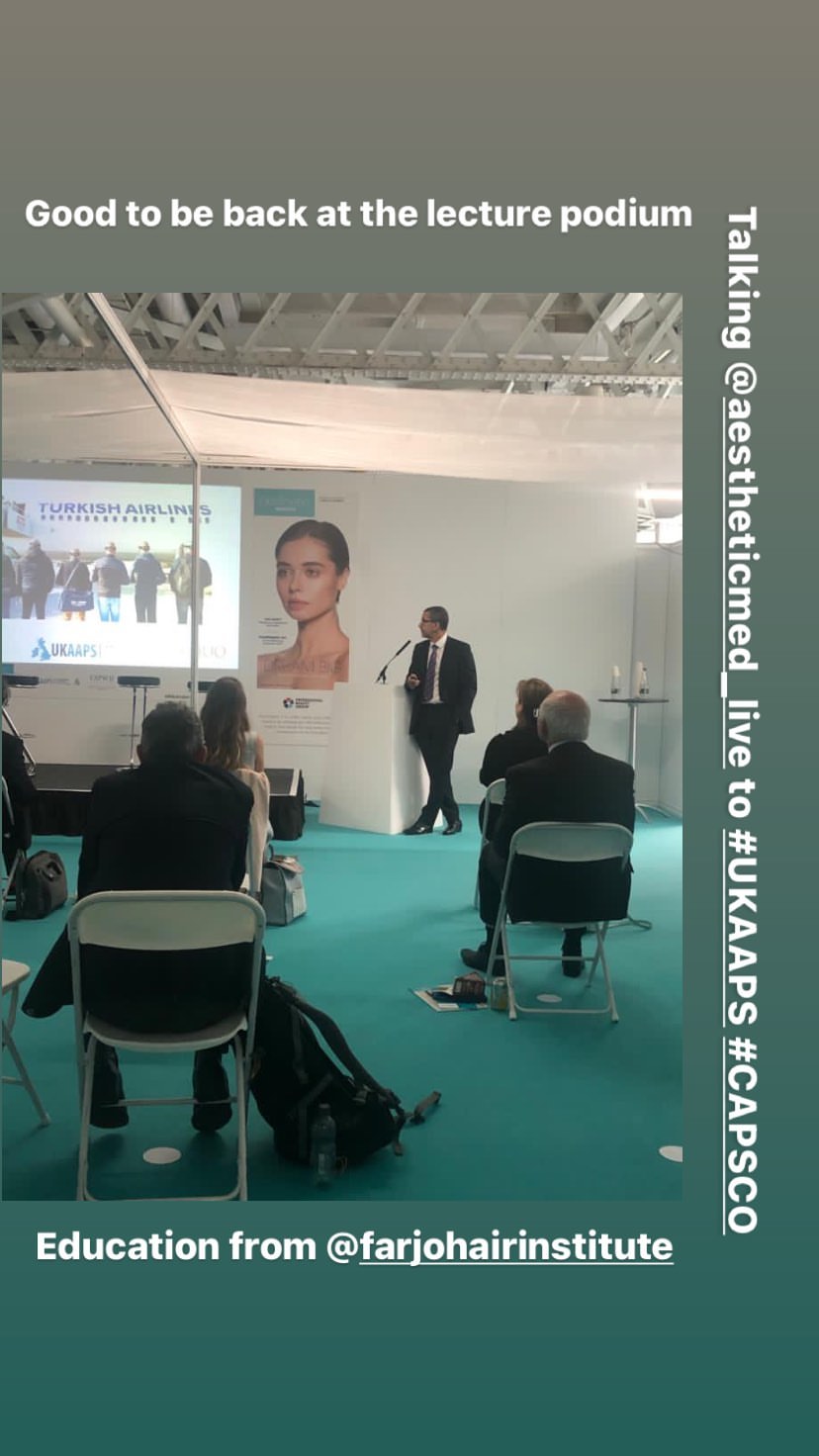 Aesthetic Medicine Live 2021
9th July 2021
Today marks the second and final day of Aesthetic Medicine Live 2021, held at Olympia London.
This year, Aesthetic Medicine Live partnered with the UK Association of Aesthetic Plastic Surgeons (UKAAPS) with Consortium of Aesthetic Plastic Surgery clinic owners (CAPSCO), to host their annual conference.
Dr Greg Williams, from our team, attended the event and took to the podium yesterday to deliver a talk titled, 'Recent advances in hair transplant surgery. Can we stop patients going to Turkey?' – touching on the latest innovations and the dangers of hair transplant tourism.
What is Aesthetic Medicine Live?
Aesthetic Medicine Live is a free event and welcomes exhibitors, speakers, delegates and visitors to Olympia London for a fantastic two days of networking and education.
What is the event about?
Aesthetic Medicine Live is comprised of all the top brands showcasing the latest treatments, machines and equipment in the world of aesthetic medicine, providing great networking prospects and serious business opportunities.
Moreover, it is a great place to discover the latest innovations in products and services, whilst being updated on forthcoming trends and education.
Who is the event aimed at?
The Aesthetic Medicine Live shows are trade-only events, to enable professionals to network with the right people and see everything there is to see in the world of clinical beauty, all under one roof.
Aesthetic Medicine welcomes all practitioners from the aesthetic beauty industry including doctors, nurses, surgeons, dermatologists, clinic managers and owners. Entry is available only to trade professionals over the age of 18 – this, unfortunately, does not include students.
What is hair transplant tourism?
Every year, thousands of people travel abroad to undergo hair transplant surgery, enticed by the low cost of the procedure – this practice is known as hair transplant tourism.
Hair transplant tourism has been growing in popularity in recent years, particularly in Turkey, where clinics offer package deals including hotels for as little as £1,000 – half the rate at even the cheapest UK clinics. However, we regularly hear horror stories of those who have suffered botched transplants and painful after-effects as the result of unregulated and low-quality clinics.
What are the dangers of transplant tourism?
Travelling abroad for surgery leaves many unknowns and although there are qualified surgeons in places such as Turkey, finding a good one can be potluck.
Travelling overseas for surgery also means that there is little opportunity for a face-to-face follow up with the surgeon after the procedure if there are complications, such as an infection, or if you are unhappy with the results – unless you travel back to see the doctor.
There are also several illegal, unregulated clinics operating abroad – it has been estimated that up to 6 out of 10 hair transplant clinics in Istanbul are unlicensed, putting those travelling abroad for treatment at increased risk during the procedure.
To find out more about Aesthetics Medicine Live visit aestheticmed.co.uk, or to speak to one of our team about any hair loss concerns you may have, see here farjo.com/contact.