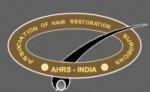 Another 1st for Dr Farjo as he lectures in India
24th October 2010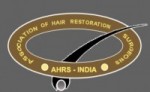 The AHRS-India (Association of Hair Restoration Surgeons) held its 2nd International Conference and Video Surgery Workshop on Hair Restoration Surgery from 10-12 September 2010 at the Palanpur Palace Hotel at Mount Abu, Rajasthan, India.
Dr Bessam Farjo was one of only a handful of invited international guest faculty and presented 6 lectures as well as a video demonstration of his surgical technique. His topics included a Review of Cellular and Molecular Future Therapies, Density Issues, Corrective Surgery, Transplants in Transgender Patients, Complications and Crown/Vertex Hair Transplants.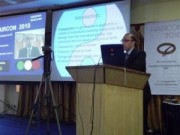 The venue was the unique Mount Abu Resort, as old as Himalayas, and is also known as the green oasis of the desert scrape of Rajasthan. It is the only hill station of this desert state is also known for its precipitous rocks, serene lakes, picturesque locations and good climate.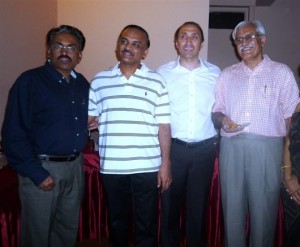 The meeting was a great success and attended by around 150 delegates. It was organised and hosted by the AHRS-India's current President, Dr Sanjiv Vasa from Ahmedebad, while the Scientific Committee was led by Dr Venkataram Mysore of Bangalore.
(LtoR) Dr Venkataram Mysore (Bangalore), Dr Rajesh Rajput (Mumbai), Dr Bessam Farjo, Dr Sanjiv Vasa (Ahmedebad)
Below: Dr Farjo receives appreciation gift from Dr & Mrs S Vasa