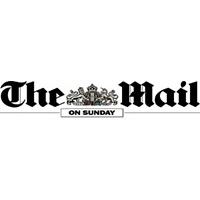 Expert Farjo Advice Sought by Mail on Sunday
3rd March 2013

Last Sunday's Mail on Sunday newspaper featured a big article on the merits of hair transplant surgery. In particular, the choice patients face whether to harvest the grafts using strip or FUE. This was triggered by news that TV presenter, Martin Roberts, has recently had a hair transplant.
The journalist contacted to Dr Bessam Farjo for independent advice on this matter. His opinion was that patients should be fully educated on all the pros and cons of any treatment offered. Decisions should be made on the basis of the best interest and needs of the patient and free from financial incentives and commercial bias.
Click on the photos below for the article or click here to read the online version.