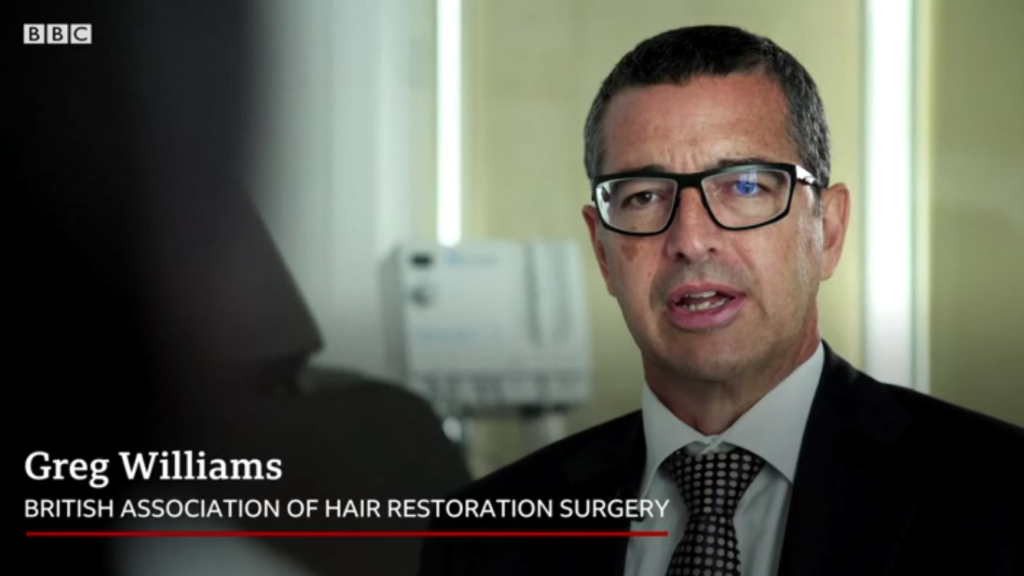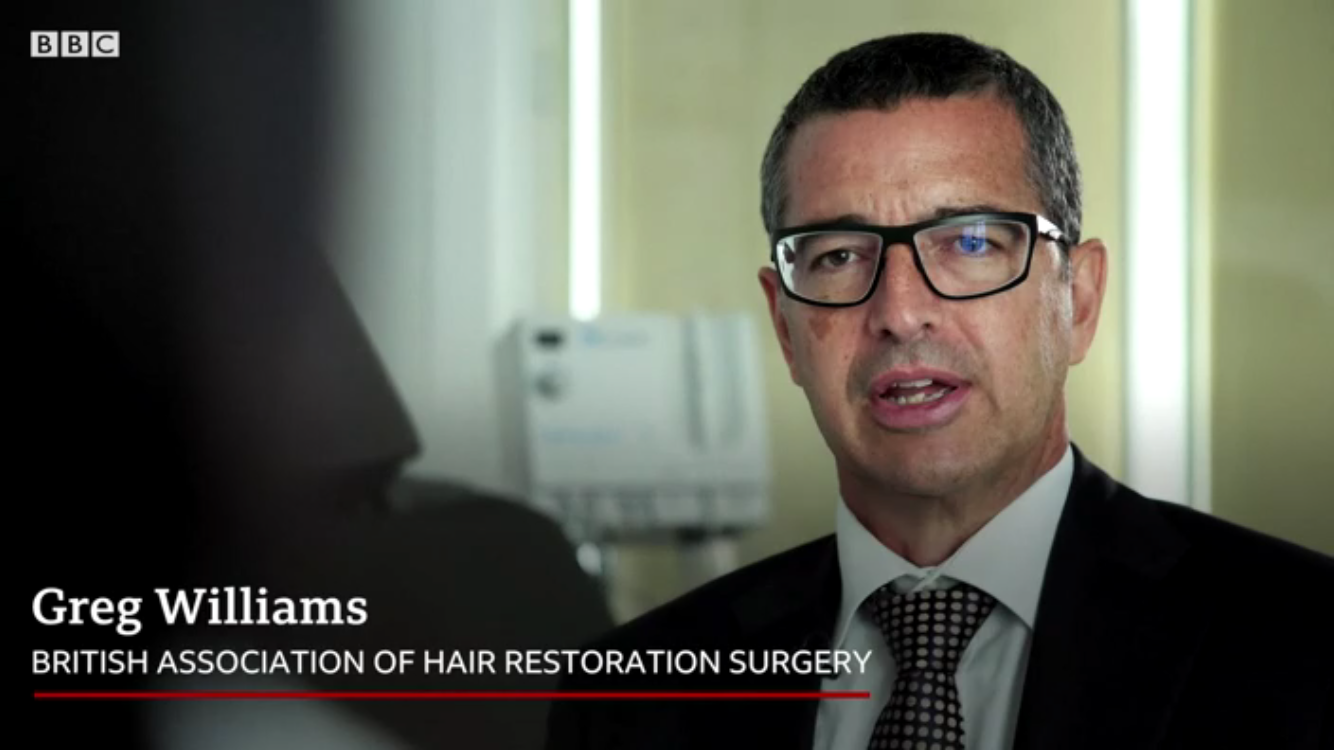 Hair transplant tourism: Dr Greg Williams features on BBC News
7th September 2018
Every year, thousands of men travel abroad to undergo hair transplant surgery, enticed by the low cost of the procedure – and every year we hear horror stories of those who have suffered botched transplants and painful after-effects as the result of unregulated clinics.
BBC News featured our hair restoration surgeon Dr. Greg Williams in his position as President of the British Association of Hair Restoration Surgery, on a piece following a young man travelling to Turkey for cut-price surgery. Dr Williams stressed that although there are qualified surgeons in Turkey, finding a good one can be 'pot luck'. 
Travelling overseas for surgery also means that there is no opportunity for a face-to-face follow up with the surgeon after the procedure if there are complications, for example an infection, or if you are unhappy with the results, unless you travel back to see the doctor.
There are also a number of illegal, unregulated clinics operating abroad – it's been estimated that up to 6 out of 10 hair transplant clinics in Istanbul are unlicensed, putting you at an increased risk during the procedure. Dr Williams noted that, in other countries, there have been deaths from having a hair transplant. 
Although paying for a transplant in the UK will generally be more expensive, you can be reassured that at a reputable clinic you'll be cared for by experienced surgeons who will use appropriate treatment methods to give long term natural results.
You can watch the piece on the BBC website. If you'd like to find out more about the procedures we offer, get in touch with our team.
Photo credit: BBC News