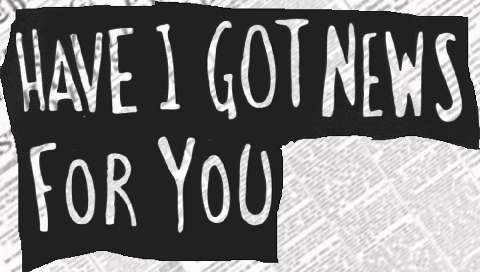 'Have I Got News For You' Quotes Dr Farjo!
16th June 2011
There does not seem to be an end to the positive impact of Wayne Rooney's open admission about his hair transplant surgery! The media and public interest has been relentless, and Drs Farjo despite not being involved in Wayne's particular case, have been in intense demand for their comment and expert opinion due to their eminent status and experience in the field.
The latest mention we got was last night Saturday June 11th at 9pm on the extended version of Have I Got News For You broadcast on BBC 2 and BBC HD. The extremely popular satirical program is the BBC's longest-ever running television panel show 1st broadcast in 1990. Private Eye editor Ian Hislop, and comedian Paul Merton have been team captains since that 1st episode.
The show last night was presented by BAFTA winner and stand-up comedienne, Jo Brand. It heavily featured the news about Wayne Rooney's hair transplant and concluded with quoting Dr Bessam Farjo warning potential young patients against rushing into surgery. As you can imagine, the whole issue is satired mercilessly and we only wish Jo Brand had pronounced Farjo correctly!
Click on the iPlayer icon below to see the show which will be available online until June 18th. Now there is also an iPlayer App for iphone, ipod touch and ipad. The Wayne Rooney exchange starts just before the 4 min mark, and the Dr Farjo mention is at 7:40 minutes from the beginning. Enjoy!