ISHRS Holds 19th Annual Scientific Meeting in Alaska
14th November 2011
​Last September, Drs Farjo travelled to Anchorage, Alaska to attend the 19th Annual Scientific Meeting of the International Society of Hair Restoration Surgery (ISHRS). IT was held over 4 days and included a beginners' course & workshop, breakout workshops for special interest subjects, lunchtime symposia and of course the main lectures in the general sessions.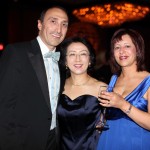 Dr Nilofer Farjo was invited by the program chair, Dr Mel Mayer, to talk about post operative hair shedding also known as shock loss. Additionally she lectured on our latest research findings about an organ transplant medium as a graft holding solution in collaboration with Professor Philpott's team at Queen Mary's University, London. Finally she presented the research we were involved in investigating the incidence of scarring alopecias following surgery. This last item was actually published recently in the British Journal of Dermatology.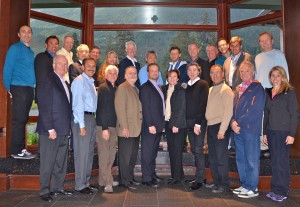 Dr Bessam Farjo lectured on his view on the importance of aligning the hairs during closure of the donor site to aid camouflaging the scar. He also gave a talk updating the delegates on the final outcome of our research into Prostaglandins (Latisse) as a stimulator of scalp hair growth. This is in collaboration with Professor Randall & team at University of Bradford and pending publication in a peer reviewed journal. On the 1st day of the meeting, Dr Bessam co-directed a workshop with Dr Ken Washenik on the latest in cell therapy and growth factor research in the world. Dr Farjo also moderated the lecture session addressing medical hair loss treatments. Both Drs Farjo also co-authored a poster about the lab research into thymic peptides' effect on hair growth which they collaborated on with Professor Ralf Paus & team at University of Manchester.
During the conference, Drs Farjo were awarded an ISHRS research grant in order to investigate the effect of low level laser therapy on improving scalp healing after surgery in both donor and recipient areas.
Other subjects of interest from the meeting included the role of extra-cellular matrix preparations in hair transplant surgery as well as implanting tools to help insert the grafts. However, the major talking point was probably the FUE hair transplant robot called ARTAS that was showcased. This was the first model released and compared to humans it seems slow but we anticipate improvements in the future that may make it an attractive tool in the future. For now it is only licenced in the USA.