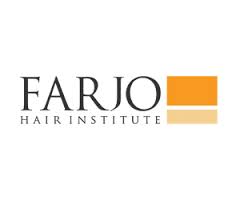 Scalp MicroPigmentation Now Available at Farjo
14th March 2013
We are excited to announce the launch of our latest offering to hair loss patients. Hair microPigmentation Technique (HPT) is a cosmetic non-surgical procedure that results in the simulation of the appearance of hair follicles and creates the illusion of closely shaven head.
It is a revolutionary semi-permanent micro pigmenting technique that offers an alternative option for individuals who are not appropriate candidates for hair transplant surgery or do not want it.
HPT involves the use of a digitally-controlled needle, which applies colour pigment into the scalp. As well as male and female pattern hair loss, it can offer the illusion of hair for patients suffering from a host of scalp conditions including scarring alopecias, alopecia areata, totalis and universalis as well as hair loss due to injuries and burns or disguising surgery scars.
For the option of regaining actual hair, today's hair transplant surgery procedures (whether FUT or FUE) offer fantastic results in terms of naturalness and density in the suitable candidate. HPT is simply an alternative non-surgical option for others or those wishing to supplement surgery where appropriate.