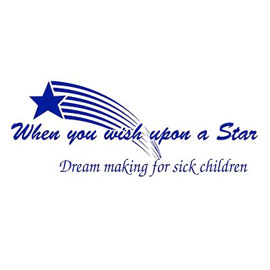 Team Farjo In It's A Knockout Challenge!
25th August 2015
On August 23rd, Drs Farjo along with 8 other team members from the Farjo Hair Institute, took part in 'It's a Knockout Challenge 2015' to raise money for When You Wish Upon a Star Charity. A fantastic opportunity of team bonding and fun and games in the name of a worthy cause.
When You Wish Upon a Star has a simple mission, to grant the Wishes of children living with a life threatening illness. Some children Wish to be a fairy princess or soldier for the day, meet celebrities or sporting heroes that range from the Red Arrows to Mary Berry and others Wish for a laptop to keep in contact with their friends and family whilst in hospital. One of the most popular Wishes remains the exciting opportunity to swim with dolphins and meet all their favourite characters in Disneyland. In addition to the Wishes throughout the year, the charity also organises a number of days out and treats for the children like a Harry Potter-themed trip.
Every donation big or small brings a seriously ill child's Wish closer to being granted. Every donation big or small brings a seriously ill child's Wish closer to being granted. We are truly humbled with the incredible support and extremely appreciative of the kind generosity of our friends and families. To send a donation please go to https://www.justgiving.com/Team-Farjo/