Meet the support team
The success of the Farjo Hair Institute is based not only on clinical excellence but also first class patient care. The latter would not be possible without the excellent work of our support staff who are key members of the Farjo team.
Together we ensure that every aspect of the Institute operates constantly to the highest standards with an unerring focus on patient satisfaction.

---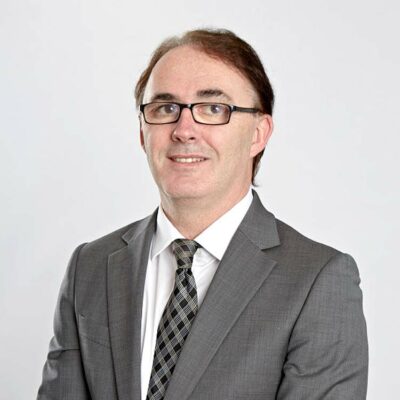 Mick McHugh
Senior Patient Manager
A former patient of Drs Farjo, Mick McHugh joined the Farjo Hair Institute in 1993 as a reference point patients can talk to. By 1995, he joined the Farjo team full-time as the patient liaison manager. Since then, Mick has become an integral part of the institute, dealing with patient enquiries and needs outside of the operating room.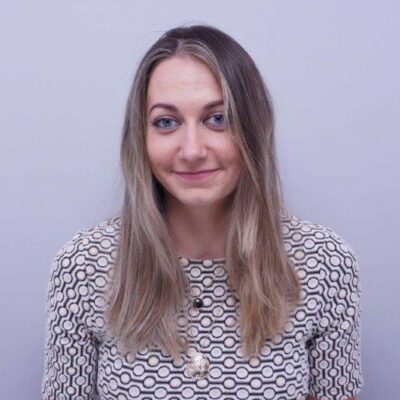 Emma Crespin
Senior Administrator
Emma  joined the set up in 2016 to ensure we continue the smooth running of our busy clinics. Emma's may be the first voice you hear when you phone us, or the initial one to respond to your emails. Together with the rest of team, she provides support for our patients and staff alike to ensure an excellent patient journey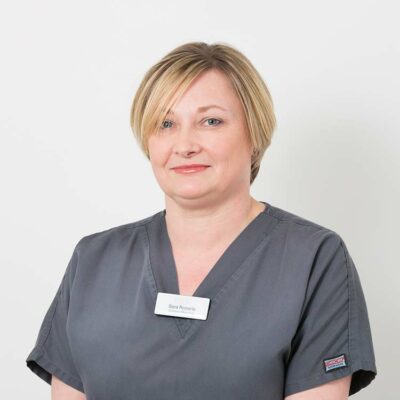 Sara Roberts RN
Surgery Manager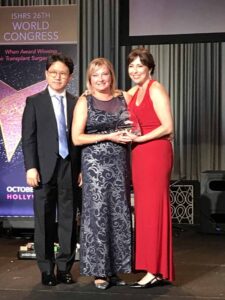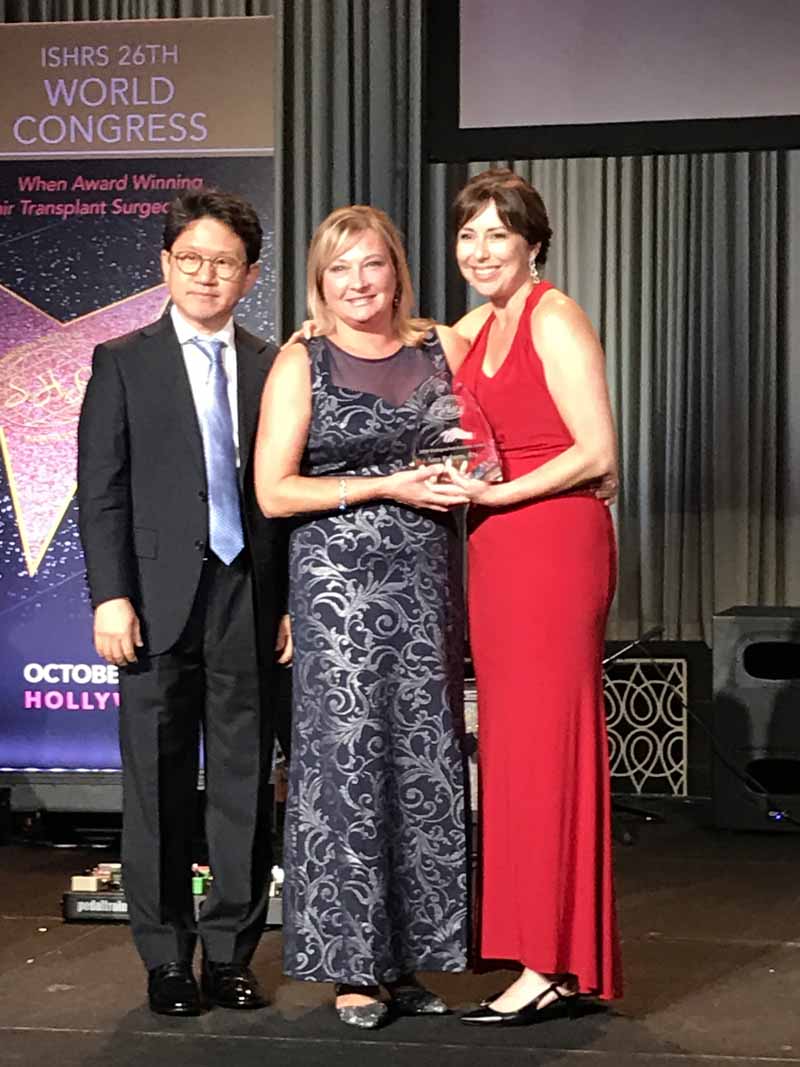 2016 marked Sara Roberts' 20th year at Farjo and those of you that have visited us before will definitely know her friendly face! Sara joined Farjo in 1996 as a registered nurse and hair transplant technician.
As surgery manager, she is responsible for the smooth day-to-day running of the operating suites and the recruitment and ongoing training of the surgical staff. For over two decades, Sara has developed into a cornerstone of the practice and a true advocate of our methods and philosophy in her position as Surgery Manager.
In 2016, and in true Farjo tradition, she became the first European hair transplant nurse to chair the Surgical Assistants Program of the  International Society of Hair Restoration Surgery (ISHRS) World Congress that took place in Las Vegas, USA. In 2018, she surpassed that by becoming the first European to be awarded the ISHRS 'Distinguished Assistant Award', the highest honour in our field. It took place in a glamorous ceremony at the World Congress in Hollywood, USA.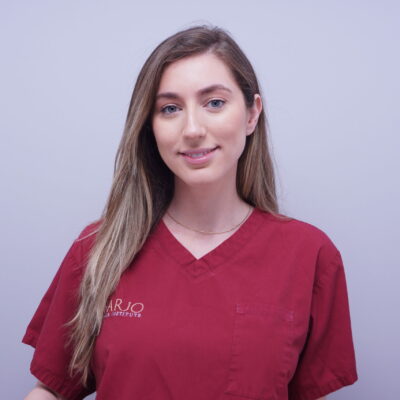 Arita Farjo
Physician Associate
Arita has recently re-joined The Farjo Hair Institute team to lead our non-surgical procedures geared towards rejuvenating thinning hair. Arita spent three years with us as a Surgery Technician before leaving to complete a Physician Associate Master's degree at the University of Manchester. We are delighted to now have her back on the team and playing an integral part of The Farjo Hair Institute's non-surgical services.
Arita's specialty interests include Regenera Activa's Autologous Micrografting Technology (AMT), and Platelet-Rich Plasma (PRP) treatments. However, additional non-surgical treatments will be available from the team very soon. These treatments can also be provided as a top-up or enhancer for those who have undergone hair transplant surgery.
When asked what her favourite part of her role at The Farjo Hair Institute was, Arita said:
"I love working in such a niche area with a close-knit team. Everybody at the clinic plays an important role in our patients' success stories and the collaborative approach helps set us apart. My role is very patient-focused, and I am lucky to work with people over a period of time that allows me to build strong relationships and to help make a difference to their lives."