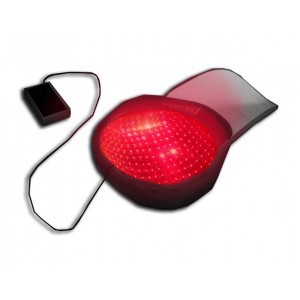 Can A Little Laser Unlock Your Locks?
18th December 2014
While a hair transplant can be the answer to many a follicly-challenged man (and woman), it certainly isn't the solution for everyone. We meet thousands of people in consultations every year, who think they'll walk away with a date in their diary for surgery and that they'll soon be the proud of owner of fuller tresses.
However, for some, home treatments hold the key to stimulating hair growth and creating the appearance of thicker locks. One home remedy is low level laser treatment, which delivers targeted light to the scalp to strengthen the cells within the hair follicles and therefore promote growth.
One form of this style of treatment is the LaserCap, which comprises 224 laser diodes in a dome that fit easily inside any hat or cap. Projecting light all over the scalp, it has little impact on the user's lifestyle and doesn't stop them from going about their day-to-day activities.
While further research into the long-term benefits of the LaserCap is still required, early results suggest that regular use could provide a long-lasting boost to hair growth.
Similarly to the cap, the LaserComb stimulates growth with a blast of light energy to the hair and scalp. This treatment improves the overall quality of the hair by increasing the diameter of each strand of hair at the root, making new growth thicker and stronger.
Depending on your individual needs, there are many different types of laser devices to choose from. We recommend that laser therapy – in its different forms – should be used by those who have thinning hair as opposed to baldness, which don't necessarily warrant a full hair transplant.
As always though, any treatment should be discussed thoroughly with one of our experts before purchasing, as everyone is different. We're looking forward to seeing how research into laser therapy develops and the possibility of offering more options to those in search of hair growth treatments.
For more information on laser treatments and how to buy them, click here.