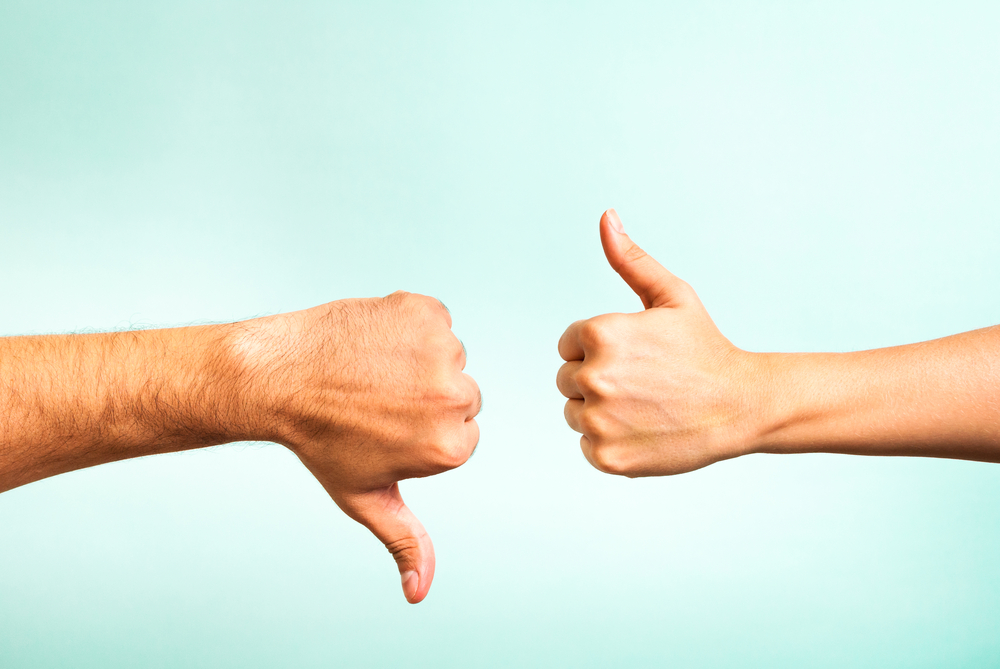 Choosing The Right Hair Surgeon & Clinic
19th May 2021
Choosing the right hair surgeon & clinic can be a daunting task. When it comes to considering your options for aesthetic surgery, good advice is invaluable. After all, you're considering an investment which is both significant cost and high emotion. Therefore, you need to know that your faith (and cash!) is placed in the best pair of hands possible. Thankfully, we have put together some advice on what to do when choosing the right hair surgeon and clinic.
Too often do we see hair transplant horror stories cropping up on the news, including tales of people who have travelled abroad for cut-price surgery only to end up with disappointing and sometimes painful results. Although it can be tempting to go for a cheap deal, choosing the right clinic or surgeon is a big decision and not something that should be rushed.
Do Your Homework
Our first piece of advice when choosing the right hair surgeon or clinic is to research. Don't be rushed into making a decision without taking the time to study cases of patients who have gone through the procedure already, or by talking to them and getting other surgeons' opinions.
Independent Hair loss sites and forums such as Hair Transplant Network and Hairloss Experiences are a great way to do this: they give you the opportunity to talk to people who have actually been through the surgery and been patients themselves.
We had a potential candidate for surgery approach us here at the Farjo Hair Institute but, as with all our patients, we advised him to take the time to research different aspects of the procedure for himself.
On our advice, he went away and thought carefully about having a hair transplant. He spoke with a large number of patients who had undergone the procedure at clinics that perform the surgery all over the world. Some of them we put in contact with him, while others he found on the internet forums and discussion groups. I was delighted when we received his email saying that after completing extensive research and receiving glowing reviews from our past patients, he wanted to go through with the operation here at the Farjo Medical Centre.
We were, however, rather disturbed at his findings from some other treatment centres. After merely enquiring about their services, apparently, a few clinics were quick to want to sign him up to get him into surgery as soon as possible, sometimes without even meeting him or even seeing photos of his hair loss!
As we have said previously, hair transplant surgery is not something that should be rushed into. Some candidates have unrealistic expectations of what can be achieved by the procedure and can sometimes be disappointed when the results are not as expected.  Like in other fields or sectors, many service providers do not necessarily
place the best interest of the patient first. However, if you pick the right ethical professional offering hair transplant surgery they will take what we are saying into account and advise thought and consideration before going ahead with the operation.
No matter how good a candidate you are for a hair transplant, remember to do your research thoroughly and never feel pressured to opt for surgery without patiently considering if it is the right time and place for you.
The Royal College of Surgeons (RCS) has issued a checklist for prospective patients, which includes tips on how to spot a 'cowboy' practitioner.
Now, we're sure most of our ethical colleagues will agree that we do our best to adhere to the published professional regulations and safe procedure guidelines, but sadly, not all doctors do especially when commercial interests get in the way. We believe that the RCS is correct in advising patients on how to spot rogue traders and, with more than 51,000 aesthetic procedures carried out in the UK each year, there are many people who put themselves at unnecessary risk by being distracted by clever marketing tactics.
Further to the advice issued by the RCS, we'd like to remind those considering a hair transplant that they should also take the following into consideration:
Never trust what a website says straight away – do your research into each clinic's accreditations. We happily display ours on this website with links to the accrediting bodies, and across all of our publicity materials.
If they don't state who their surgeons are, ask them for more information. All credible clinics will display this information – in fact, they promote their services based on their staff's expertise (take a look at our team's experience).
It's standard practice in many clinics for your first point of contact to be with a patient advisor or manager, so don't feel put off if you can't directly speak to a surgeon straight away. However, meeting your clinician ahead of surgery should be relatively easy to arrange, and is something we consider as standard practice.
If there is no mention of what to expect from any surgical procedure, get yourself out of there. If a clinic doesn't talk to you about what you want to, and can, achieve (both are very different things, believe me) then you should revisit your options. Discussing and managing a patient's expectations is the key to a successful procedure and we insist on it.
It may be difficult but avoid going straight to a clinic or surgeon that advertises discounts, 'free' consultations, special rates on surgical fees or allows pressure from their sales staff. It's another case of something being too good to be true, I'm afraid – especially if the procedure is being advertised on sites like Groupon!
It's also important to note that the RCS' advice concerns all elements of aesthetic surgery, but doesn't delve under the hood of each particular area of expertise. There is no formal training for hair transplants in the UK or anywhere and it takes many years for one to become experienced – certainly no less than five.
Similarly, all reputable surgeons will have a membership to professional societies – with hair restoration, you should be looking out for memberships to national and international bodies like the British Association of Hair Restoration Surgery (BAHRS) and the International Society of Hair Restoration Surgery (ISHRS). They're more than nice logos to put on a website – they're a sign that you are likely to be putting your faith in the right pair of latex-gloved hands.
If you'd like to find out more about the checklists, visit the RCS website.
We often visit forums where people discuss their concerns about hair loss. Alongside the usual requests for advice on products and the endless hair loss myths that get thrown around, there are a significant number of men and women who are worried about doctors' credentials and experience.
Alongside the institutions mentioned above (BAHRS and the ISHRS), another good rule of thumb is to check whether they're accredited by the American Board of Hair Restoration Surgeons (ABHRS).
The ABHRS (or IBHRS for international certified surgeons) is the largest worldwide entity to have established standards for certification in hair restoration surgery. Physicians who are eligible to apply for ABHRS/IBHRS certification have demonstrated the accumulation of significant experience in the field.
Those who have achieved certification have demonstrated advanced knowledge in the art and science of hair restoration through a thorough, peer-reviewed examination.
Other bodies to look out for include the Institute of Trichologists, while the British Association of Hair Restoration Surgeons provides a useful directory. The International Society of Hair Restoration Surgery is the largest educational organisation in the field, and they also provide a directory of physicians on their website. A useful feature here is an indication next to each member's listing as to their seminar attendance record, their continuing medical education (CME) status and also if they are ABHRS certified. Make sure whichever surgeon you choose is up to date on the latest technology. Ask if they regularly attend international meetings and seminars as part of their CME. It is worth remembering that CME is also a compulsory requirement of all licencing boards and authorities of medicine.
It is illegal to operate by anyone in the UK without proper registration with the Care Quality Commission, England's healthcare watchdog. It is also illegal for a doctor to operate in the UK without being registered and licenced by the General Medical Council (GMC).
Our advice would be to check your surgeon is affiliated with the aforementioned groups, then see what others have to say about them before making any kind of commitment.
Make sure your surgeon has dedicated the majority of their practice to hair surgery. The last thing you want is to be talking to a surgeon who is a bit of a "jack of all trades". Surgeons usually specialise in a certain area, and the more of a specialist they are in that area, the better chance you will receive a higher quality transplant. We also recommend that when choosing the right hair surgeon or clinic, you only consider clinics owned by the surgeons as this makes it more likely that medical advice and decisions are not influenced by sales.
Before & After
A good surgeon will have a range of before and after photographs of patients to demonstrate their work. Be wary of lighting differences that some sites use to make the transplants look better than they are, such as overly bright before photos and dimly lit after photos. Another misleading aspect is when the photographs are not of exactly the same pose or position completely distorting the before and after difference. The best clinics will show extreme close-ups of their artistic hairline work for close scrutiny, so you can get a better idea of the kind of results the clinic might be able to achieve.
The First Consultation
Any reputable surgeon will insist on a personal consultation on a prior date to that of the hair transplant surgery or treatment. It should include a thorough review of your medical history, current hair loss situation, a discussion on available options, the pros and cons of each procedure or treatment, what results you can expect, and a clear idea of the costs.
We consider our personal meetings the most essential part of the process, so if you would like to book a consultation with us today, we can help to find the appropriate treatment for you.
Too Good To Be True?
As the saying goes if it sounds too good to be true then it probably is. when choosing the right hair surgeon or clinic, remember you're paying for a hair transplant, and you're paying for the surgeon's time, skill, experience, and expertise. You are also paying for the cost of the clinic, so a very low price should ring a few alarm bells – it usually means poorly equipped and prepared clinics and/or surgeons or staff who are lacking in experience and/or poorly paid. A hair transplant is a complex procedure, so it's not something to skimp on – you should be paying for quality.
Summary
The information above can be a lot to take in when it comes to choosing the right hair surgeon or clinic. There are many elements you should consider before embarking on your own hair loss treatment journey. The following points summarise the information laid out above:
Do your homework.

Don't be rushed into making a decision.
Know what is out there and visit or talk to a few clinics. Talk to patients that have been through the procedure and talk to patients of the surgeons you are considering.
Take your time to check out the credentials of the clinic or surgeon. There are a lot of certifications and accreditations mentioned above, so make sure you check your surgeon or clinic holds the proper credentials.

Before & After

Make sure you see some before and after pictures of previous patients. Look out for differences in lighting, positioning to make sure you aren't being tricked into thinking the results are better than they really are.

The First Consultation

It's standard practice in many clinics for the first point of contact to be with a patient advisor, so don't let that put you off.
However, you should always meet with the surgeon prior to having surgery, so they can go into more detail about the different options, your medical history, the costs, and answer any questions you may have.

Too Good To Be True?

Although thinking about the cost will always be a factor, just remember that you pay for quality work. Cheap procedures should ring alarms bells, as it could mean poorly equipped and badly prepared clinics and/or staff.
Here at the Farjo Hair Institute, we are dedicated to making sure you get the treatment that is right for you. If you would like to talk to us about advice on how to tackle your hair loss problems, please feel free to book a consultation.