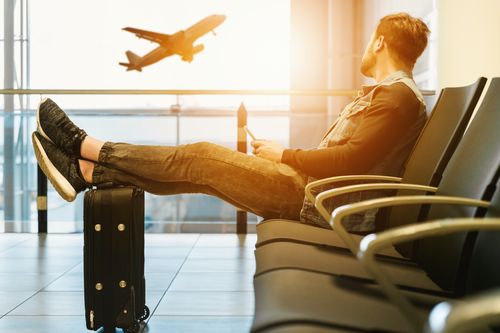 Medical tourism: Don't risk your long-term health for a quick fix
14th June 2022
With people worldwide looking for ways to save their hard-earned cash, many are opting to go abroad to countries like India, Mexico, Turkey and Thailand for life-changing surgery at a fraction of the cost.
While we can completely understand the allure of these cheap, quick fix packages that seem like a dream come true — it's important to consider and talk about the potential dangers of medical tourism.
The term 'medical tourism' was originally used to refer to patients from underdeveloped countries travelling to the West for treatment. This trend has now reversed — with people in developed countries seeking cheaper surgeries abroad.
Hair transplants are becoming an increasingly popular elective surgery, with The International Society of Hair Restoration Surgery revealing that 735,312 people around the world had undergone some form of hair restoration procedure in 2020.
Although the cost of a hair transplant abroad may seem like a bargain, these surgeries are often performed badly and fail to provide the patient with the results they were hoping for. This can result in them facing unpleasant complications that can't easily be fixed and potentially needing expensive corrective treatment. At worst, cosmetic procedures like this can result in life-changing health consequences or even be fatal.
Unlicensed technicians
One of the reasons these countries can offer procedures at such low cost is because the clinics are allowing unlicensed individuals with little or no medical training to perform the surgeries. Turkey is an example of a popular destination for medical tourism, particularly for hair restoration patients, where procedures are very commonly performed by unqualified people with no regulatory oversight. Chances are that these individuals also lack adequate skill and experience, especially in the medium and long term management of patients with hair loss.
As demand for quick, cheap fixes rise — so does the urgency for clinics to rely on unqualified team members to get the job done. And without the security of a qualified, specialist surgeon, sadly, botched jobs are fairly common.
By contrast, the reason surgery in the UK costs more is down to the regulation that all surgical steps must be performed by a qualified and licenced doctor, and these doctors must spend adequate time out of their schedule to continually educate themselves at workshops and conferences. Other factors include the surgery premises must be registered and the clinic and its equipment maintained to high hospital standards by the Care Quality Commission. All staff involved must be thoroughly trained as well as vetted and checked in terms of criminal records, etc.
Cross-contamination
With clinics aiming to see as many patients as possible increase their profit margins, it's not uncommon for assistants handling specimens from hair restoration surgery to create cross-contamination between patients — which is incredibly dangerous.
Post-operative care
Patients require support and care following their procedures and understandably have many questions post-procedure. Any complications that arise after surgery should be seen by the surgeon who performed the operation, but for those who resort to medical tourism, there is little-to-no chance of that.
Helping patients understand the severity of the consequences of choosing to cut corners when it comes to their health is incredibly important to us. Is it really worth the significant dangers, lack of post-op care, and potential long-term, painful consequences just to save money in the short term?
Here at Farjo, our number one goal is to help you make the best decision for your overall health and wellbeing.
We are the UK's first centre of excellence combining hair transplant surgery, hair loss medicine, hair research and hair restoration education. We are dedicated to providing the best quality patient care in the field of medical hair treatment and surgical hair restoration. Our highly qualified team uses the latest technology and techniques available.
We make sure our patients feel supported and taken care of every step of the way. And we strongly urge anybody considering travelling abroad for cheap fixes to think again.
If you're considering your treatment options, one of our specialists will be able to help you understand the problem and decide on the best course of action.