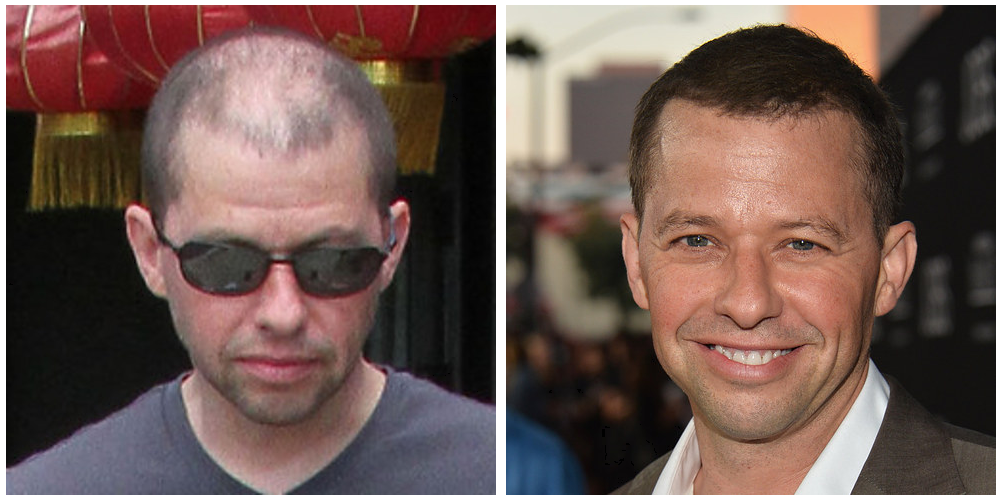 The Changing Hairlines Of The Rich And Famous
23rd May 2014
It seems that the lure of a full head of hair is still irresistible when it comes to the stars of tinsel town.
Check out these before and after photos on Buzz Feed – 42 men whose hairlines have changed (for the better) over the last few years.
Some of them are unsurprising, for example, Wayne Rooney, Louis Walsh, Robbie Williams and Calum Best – all of whom have openly discussed having hair transplant surgery to restore a receding hairline.
Others, such as Two and a Half Men's Jon Cryer, seemingly use wigs or camouflage to disguise their hair loss. Cryer's cover-up apparently starts with a shoe polish!
It's always interesting to see these types of side-by-side picture, as they so clearly show a changing hairline. For some of these men, it's clearly a case of a new hair style covering up some thinning spots or simply a different camera angle, but for others it could be more to do with a clever hair stylist and some thickening concealer. However, I would wager that a number of them have had a secret hair transplant.
For example, Mel Gibson, Nicholas Cage and Steve Carrell's recent hairlines are so different to the ones pictured years before that it is undoubtedly surgery which is to thank – and rumours have certainly dogged some of these A listers for years.
Hair transplants are becoming increasingly commonplace, particularly as we see celebrities turning to the procedure to boost a failing hairline. It will be interesting to see how much more commonplace it will be in 10, 20, 30 years' time – and whether people are more willing to admit it.
Have a look at the list and see what you think – hair transplant or clever hair stylist?