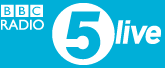 BBC Radio 5 Live Interviewed Dr Farjo Last Night
6th June 2011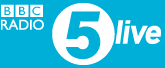 Very late last night Saturday June 4th, Dr Bessam Farjo took part in the Stephen Nolan show at Television House in Shepherd's Bush for BBC Radio Five Live.
This latest media interest was sparked by the news in the papers and on Twitter, that Manchester United and England star Wayne Rooney had hair transplant surgery in London. However, the radio show concentrated mainly on the reasons for the increasing popularity of restoring hair through transplant surgery. Dr Farjo explained that this can be attributed to evolving techniques resulting in astonishing artistic and natural looking accomplishments. Another reason is the acceptance of making changes to your lifetyle and appearance to feel better and more confident about oneself.
Dr Farjo though concluded with a warning that there are good reasons why hair transplants are not for everyone especially the relatively young group of under 30′s. Future hair loss has to be taken into consideration when planning the design and density due to the limited amount of hair that is potentially available. In the young this is complicated by increased unpredictability of future hair loss especially in the presence of significant family history. In these cases caution may be recommended by using medications to maintain the current status and consider surgery at a later stage.