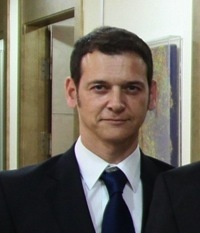 Farjo & Spain's Injertocapilar in Joint Venture
15th May 2013

We are delighted to announce that the Farjo Hair Institute and Madrid's Injertocapilar (Dr Jose Lorenzo) have combined forces to provide the UK, Europe and indeed, the rest of world, with the best quality solutions for hair loss sufferers.
Dr Lorenzo is a world renowned manual FUE specialist who has been performing surgery for the last decade in Madrid, Spain. His skill, knowledge and experience as a hair transplant surgeon has led him to not only have an expansive surgical diary, but to also be in constant demand to lecture all over the globe. The mutual high regard and respect Dr Lorenzo and Drs Farjo have had for each other has also led to a personal friendship.
As it has always been one of Dr Lorenzo's goals to work in England, and the Farjo Hair Institute recently opening a new and expanded state of the art facility in the centre of Manchester, it was felt that this would be a great opportunity to work together.
The new venture will officially start offering hair transplant treatments in September 2013 and word has already started to spread throughout the hair loss community.
Farjo has already been offering mechanised FUE for some time now of up to 2000 grafts per session, and this new service will be in addition to that as part of ongoing expansion of services to our patients.
The knowledge that people in the UK and beyond will soon be able to acquire the combined services and expertise of the newly formed group is creating quite a buzz!
Contact us at Farjo for more information, but in the meantime please go to our informational page for video examples demonstrating this new service.