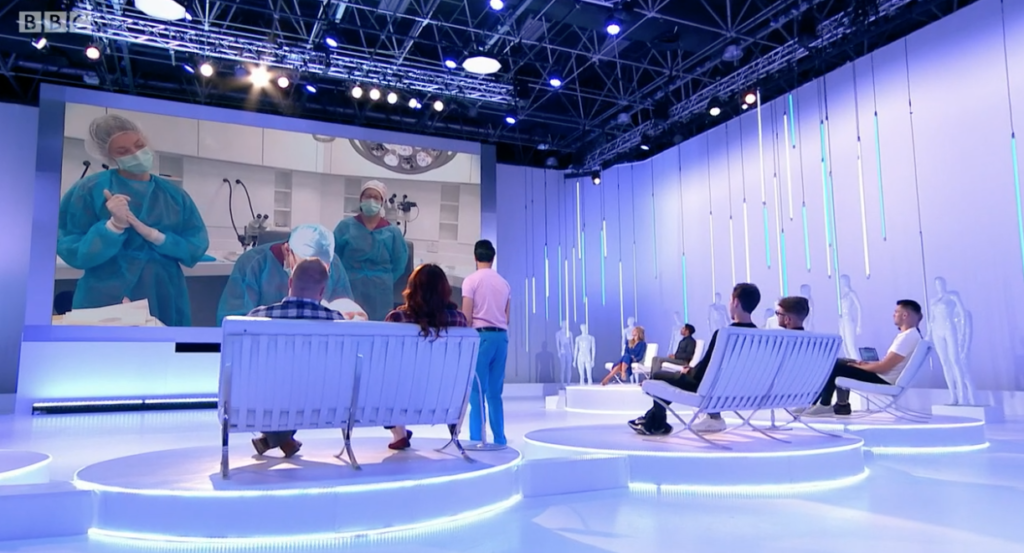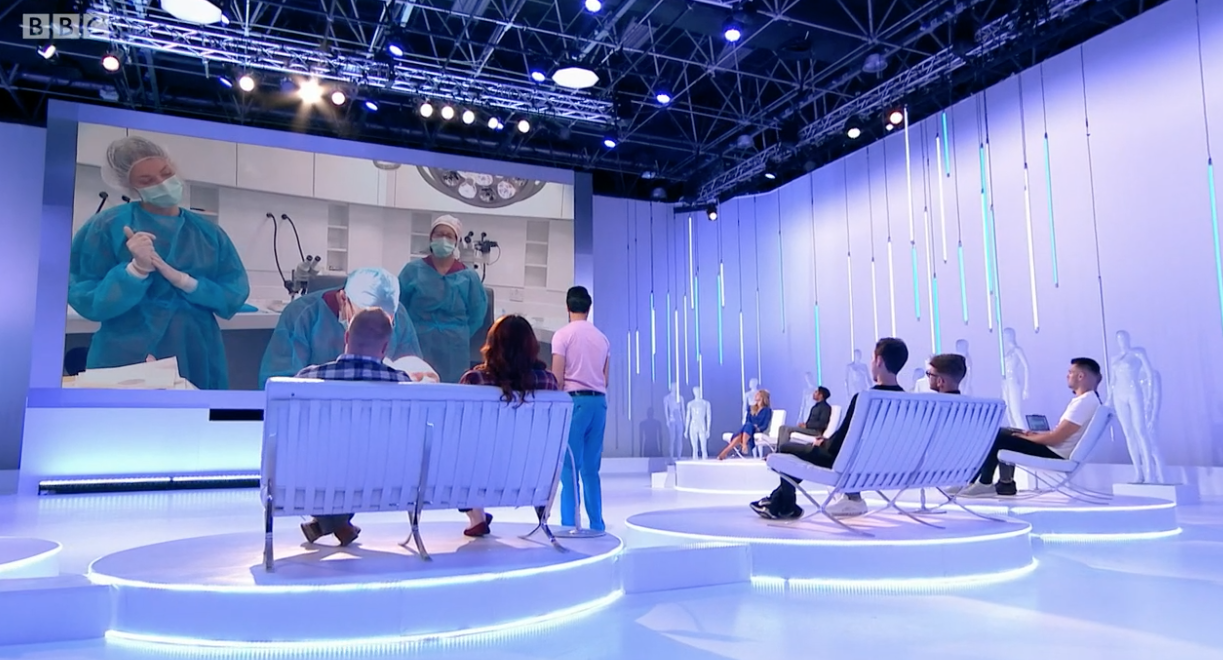 Plastic Surgery Undressed: Farjo appears on BBC Three
30th January 2020
The Farjo team have made their debut in Plastic Surgery Undressed – BBC Three's reality show now available on BBC iPlayer!
The show, fronted by Vogue Williams and Mobeen Azhar, delves into the world of cosmetic surgery, giving prospective patients an insight into the procedures they are hoping to undergo. In each episode, four people who are considering surgery discuss the pros and cons with former patients, speak to experts and watch a live stream of the procedure.
At the end of the show – and with a more informed opinion – the four participants then decide if they would still like to go ahead with their surgery.
This hair transplant (Series 2, episode 2) episode focuses on four people who are unhappy with their hair and are considering undergoing a transplant. One of the participants is worried that his receding hairline is making him look older than his years, whilst another rarely leaves the house without a hat due to his low self-confidence. The third potential patient has grown tired of his friends joking about his thinning hair, whilst the fourth is a transgender woman who would like a more feminine hairline.
There are many reasons why someone might want to undergo a hair transplant, but it's so important to be fully informed before you take the plunge – especially because there may be another procedure that would work better for you, or you might not be a suitable candidate.
The show was the perfect way for the surgery seekers to discuss their concerns and ask any burning questions. They watched closely as Drs Bessam and Nilofer, and the surgical team carried out a hair transplant first-hand, to see if it might sway their decision. Did any of the participants decide to go through with the surgery? Well, you'll have to watch and find out for yourself!
We were thrilled to appear on the show and hope that it was useful for viewers who have been thinking about undergoing hair transplants. If it's something you've been considering, book in for a consultation, where we can discuss all of your options.
Photo credit: BBC Three