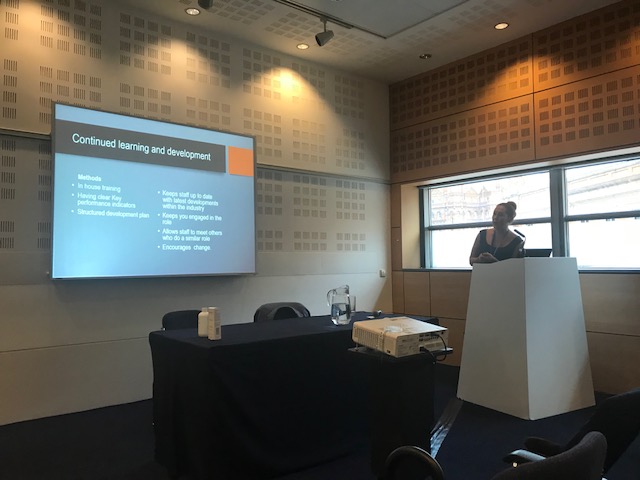 Team Farjo heads to Aesthetic Medicine North
7th November 2018
The Farjo team attended the BAHRS Autumn Regional Meeting at Manchester Central as part of Aesthetic Medicine North, an annual event for medical aesthetic practitioners.
A mixture of hair transplant surgeons, trichologists, hair transplant surgical assistants, clinic owners, patient advisors and semi-permanent pigmentation practitioners from across the country came together to attend the meeting, An Introduction to Hair Restoration Surgery.
Our hair restoration surgeon, Dr. Greg Williams, presented a talk in conjunction with Liz Raymond Brown from Medical Aesthetics Training Academy, 'The Importance of Training and Continued Education in the Hair Restoration Surgery Field', focusing on the training and regulation of hair transplant surgery. Heather Stretch, our senior surgery technician, also presented a talk on training hair transplant surgical assistants.
Other talks at the event included 'Simple Solutions to Make Your Clinic Profitable and Efficient' by Danny Large at DSL Consulting, 'Combining Hair Transplant Surgery with NHS Work' by Dr Harris Haseeb from Harris Hair Transplants and 'Mesotherapy using XL Hair' by Lorna Bowes of Aesthetic Source.
The event was a great opportunity to network with other professionals in the hair loss and hair restoration field – events dedicated to those areas are few and far between, so we thoroughly enjoyed being able to network and exchange ideas with other professionals in the field.
If you're interested in attending next year's event, you can register your interest now.