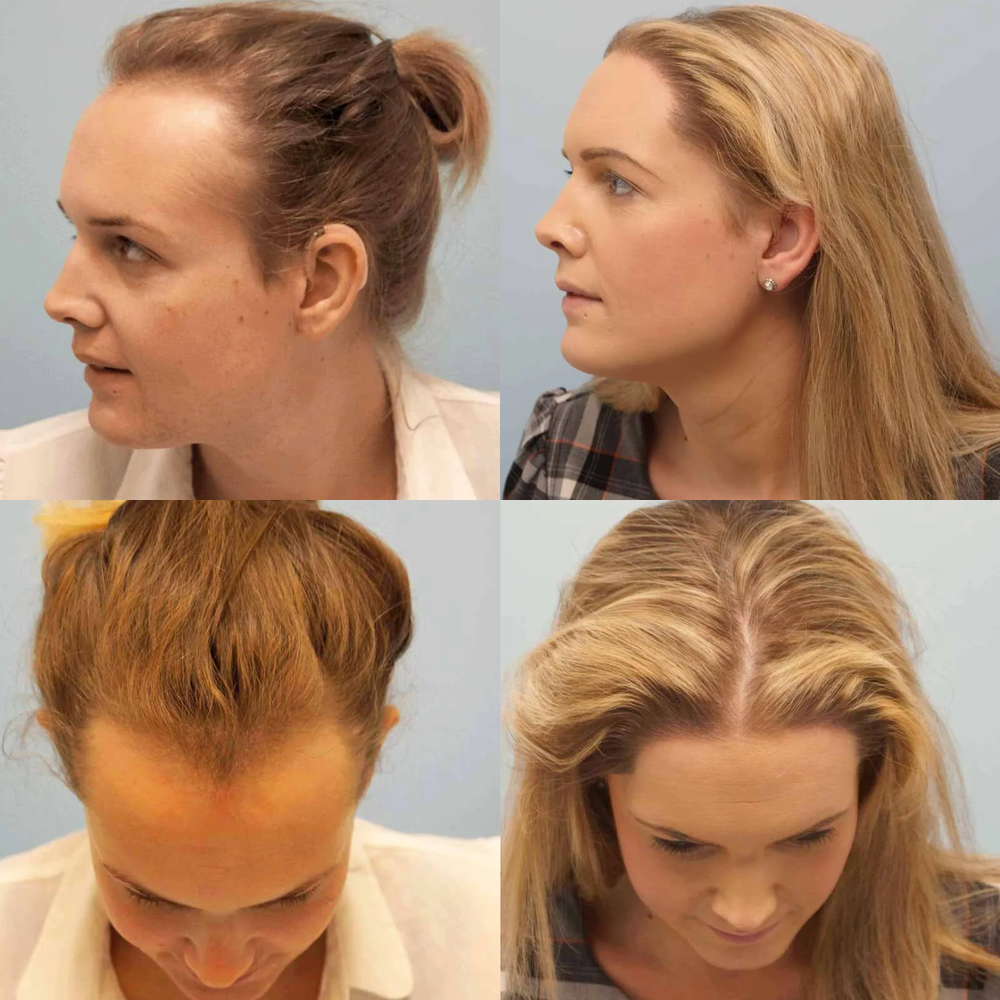 Transgender Hair Transplant Surgery
5th March 2021
For many in the transgender community, a hair transplant can be an effective way to align their appearance to their gender identity. And those undergoing a transition or gender reassignment surgery may, for example, want treatment for reshaping and adjusting their hairline to make it appear more masculine or feminine.
Often, transgender patients find that a hair transplant can help reduce gender dysphoria – a sense of unease that a person may have because of a mismatch between their biological sex and their gender identity.
What's involved in a transgender hair transplant?
When it comes to hair transplant surgery in general, there are two main techniques used: follicular unit excision (FUE) and strip follicular unit transplantation (FUT).
The first, FUE, involves groups of hair follicles being extracted individually before being transplanted into the recipient area of the scalp. The second, FUT, is where a strip of skin – complete with hairs and follicle groups – is removed and dissected to separate each hair follicle group into grafts, which are then inserted into the recipient area.
These hair transplant techniques can help transitioning from male to female (MtF), creating a more feminine hairline. They can also restore a natural looking head of hair for those transitioning from female to male (FtM).
Male to Female hair transplant
The change in oestrogen levels as part of MtF transitioning can counteract the effect of dihydrotestosterone (DHT) on hair, which in turn can stop the onset and/or development of male pattern hair loss (MPHL). However, if balding was apparent before the transition process then the individual could be left with thinning areas on the scalp or even a hairline that has some resemblance to a receding male.
In terms of hair transplant procedures, these can be used to correct the hairline to give it a more feminine appearance. For example, most men who have experienced balding have a slight 'm' shaped hairline, but a hair transplant can be used to transform this into a much more feminine curved hairline.
Female to Male hair transplant
For those undergoing a FtM transition, the use of male hormones can change their physical appearance – this can also include changes to their hair. Over time they may even experience MPHL.
MPHL is brought on by the presence of hormone receptors in the hair roots. These receptors are stimulated by the male hormone DHT and, when this happens, the hair loss process is triggered.
There is no treatment for MPHL, although medications such as Minoxidil (trading at Regaine or Rogaine) and Finasteride (trading as Propecia or Proscar) have been shown to reduce hair loss over the long term. However, many may seek a more permanent solution in the form of a hair transplant to give the appearance of a full head of natural-looking hair.
Hair transplantation surgery can also be used during an FtM transition to help create a desirable beard and eyebrows.
If you'd like to learn more or want some expert advice regarding transgender hair transplant surgery, our team would be happy to talk through your options.