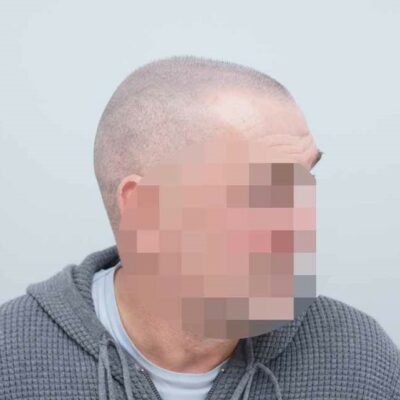 Brian Marsden
Procedure Overview

SMP (Scalp Micropigmentation)
FUE
Type 6 Hair Loss
2004
OR alternatively call
0333 370 4004
Brian Marsden was 54 years old when he reached his advanced stage of male pattern hair loss.
He had a different idea of what he wanted to do than our average patient. He was quite content with the look of a very cropped hair cut as long as it didn't look like he was doing it because of baldness.
He had SMP (scalp micropigmentation) done to his whole head but found that the result lacked that little bit of realism in terms of the appearance and feel of having real hair.
The answer was to complement the SMP with FUE hair transplant surgery scattered throughout his scalp to add a 3D effect to it. Also importantly it gives him (and others!) the feel of hair when he puts his hand to his scalp.
If you would like to talk to us about your hair loss needs, please feel free to 'Book a Consultation' today.
Procedure gallery