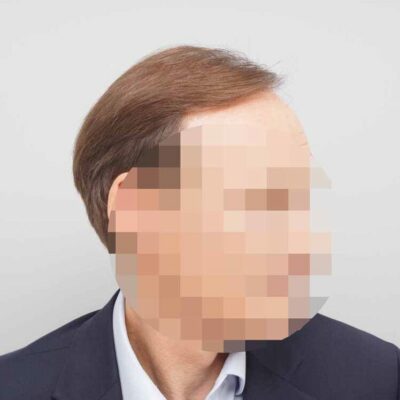 Martin Thomas
Procedure Overview

STRIP FUT
Type 7 Hair Loss
3765
OR alternatively call
0333 370 4004
Martin presented with this degree of hair loss with us in 2015 at the age of 49.
Although the male pattern baldness was at a very advanced stage, he was fortunate in that his remaining donor hair had reasonable quality and density even though focused in a narrow space. This situation made the strip FUT type procedure more suitable to move large amounts of hair in a single procedure.
We managed 3765 grafts (in excess of 7500 hairs) in a single day, that made quite a dramatic change in appearance for Martin and he is very delighted as you might expect!
Procedure gallery