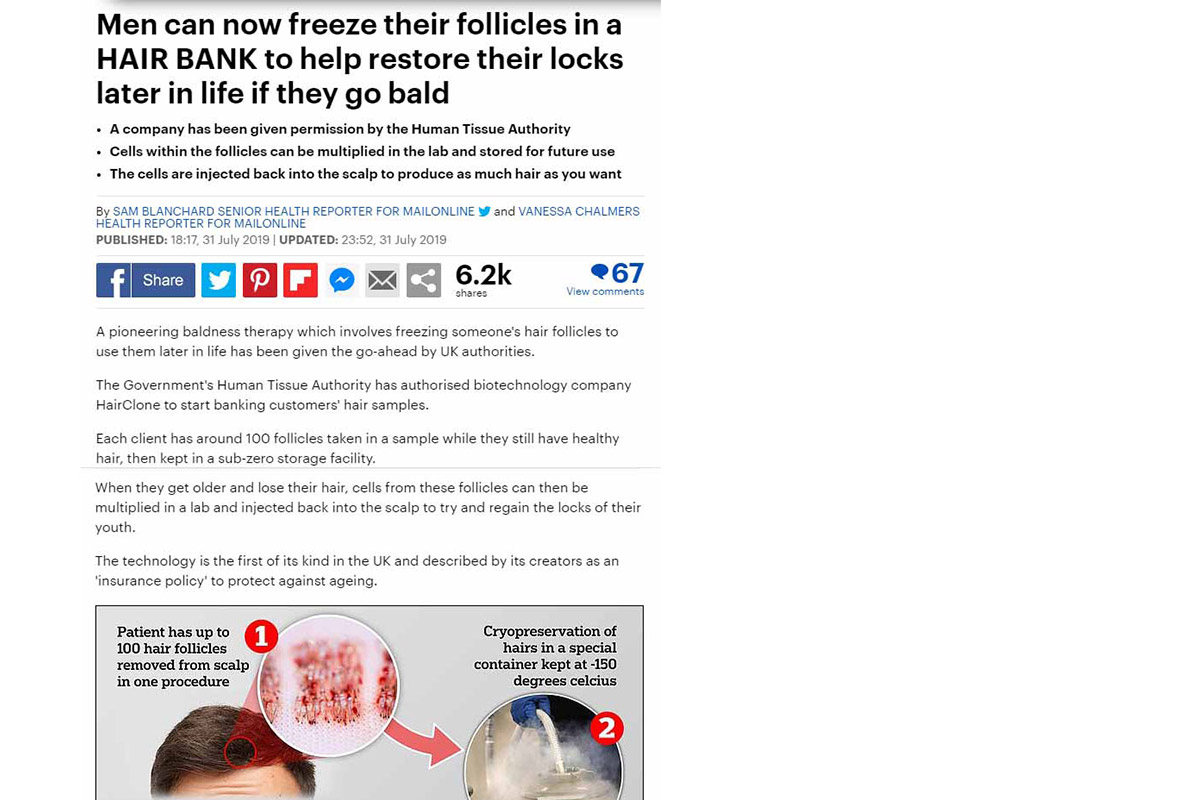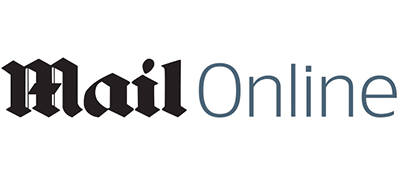 MailOnline science feature
Men can now freeze their follicles in a HAIR BANK to help restore their locks later in life if they go bald
A pioneering baldness therapy which involves freezing someone's hair follicles to use them later in life has been given the go-ahead by UK authorities. The Government's Human Tissue Authority has authorised biotechnology company HairClone to start banking customers' hair samples.
Each client has around 100 follicles taken in a sample while they still have healthy hair, then kept in a sub-zero storage facility. When they get older and lose their hair, cells from these follicles can then be multiplied in a lab and injected back into the scalp to try and regain the locks of their youth.
The technology is the first of its kind in the UK and described by its creators as an 'insurance policy' to protect against ageing.
Hair restoration surgeon and medical director of HairClone, Dr Bessam Farjo, said: 'Now that the licence is in place we're ready to bank hair for patients. Consultations can begin in earnest. 'We are contacted every day by people concerned about hair loss, and who are asking when the banking system will be ready.'