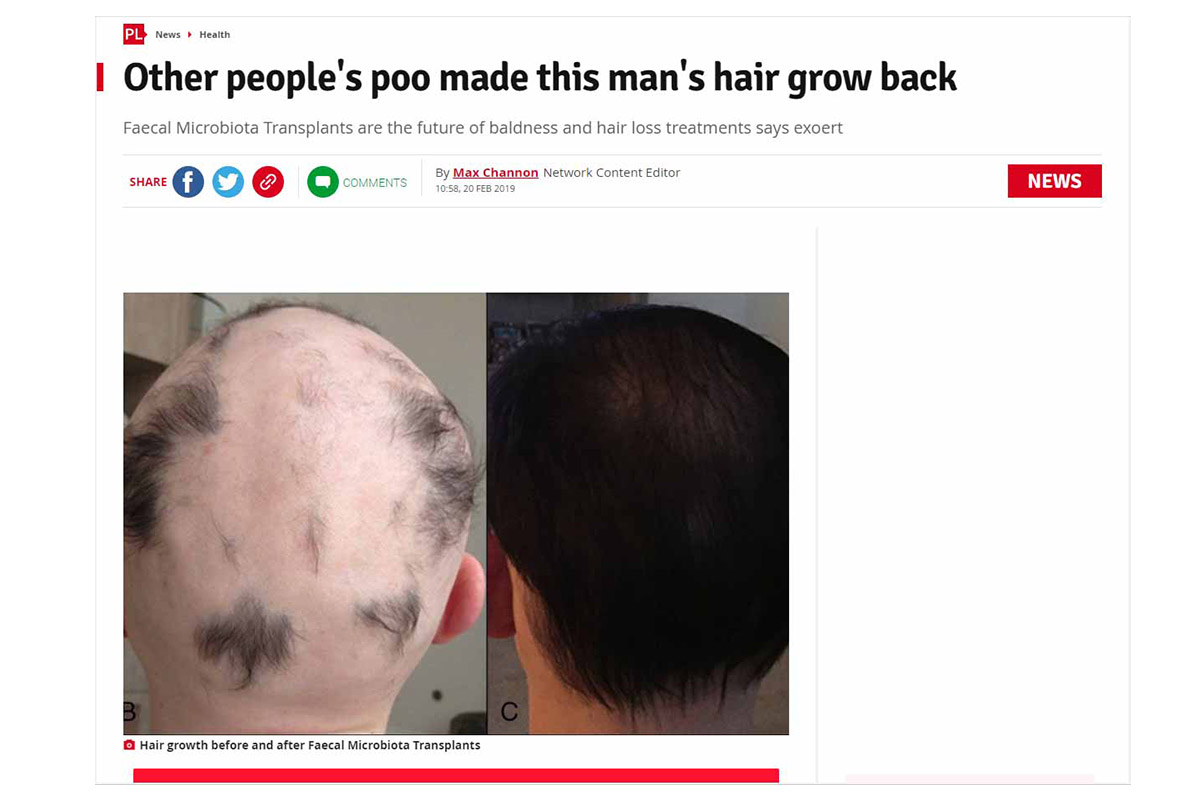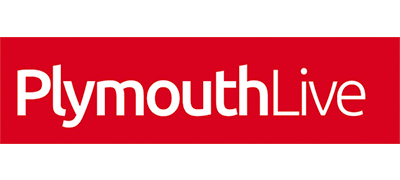 Plymouth Live article
Other people's poo made this man's hair grow back
Other people's poo will play a key role in the future treatment of hair loss, a leading UK expert has claimed. This after clinical trials saw one man regrow nearly a full head of hair.
'Faecal Microbiota Transplants ' – or FMTs – are growing in popularity in the medical community.  The pioneering procedure sees stool collected from a donor and then 'swapped' into the bowel of a recipient patient. Doctors will either insert it into the stomach via tubes, or through swallowing pills containing freeze-dried material.
Designed to restore gut bacteria to healthy levels, it's sometimes used to treat conditions like Crohn's disease and ulcerative colitis.   And now leading hair restoration surgeon Dr Bessam Farjo says faecal transplants could also be a solution when it comes to certain types of alopecia, too.
Dr Farjo, founder of the Farjo Hair Institute, explained: "There is a unique interplay between hair growth and your overall health. Stress, trauma and dietary disorders all playing a role. "And however controversial and off-putting, faecal transplants could play a key role in future treatments."