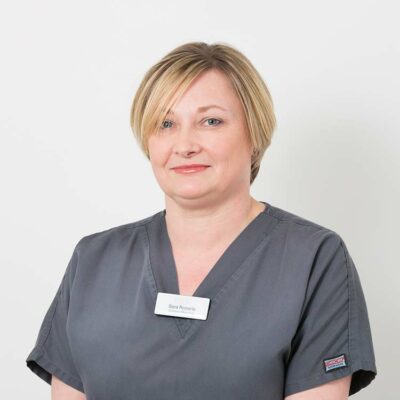 ---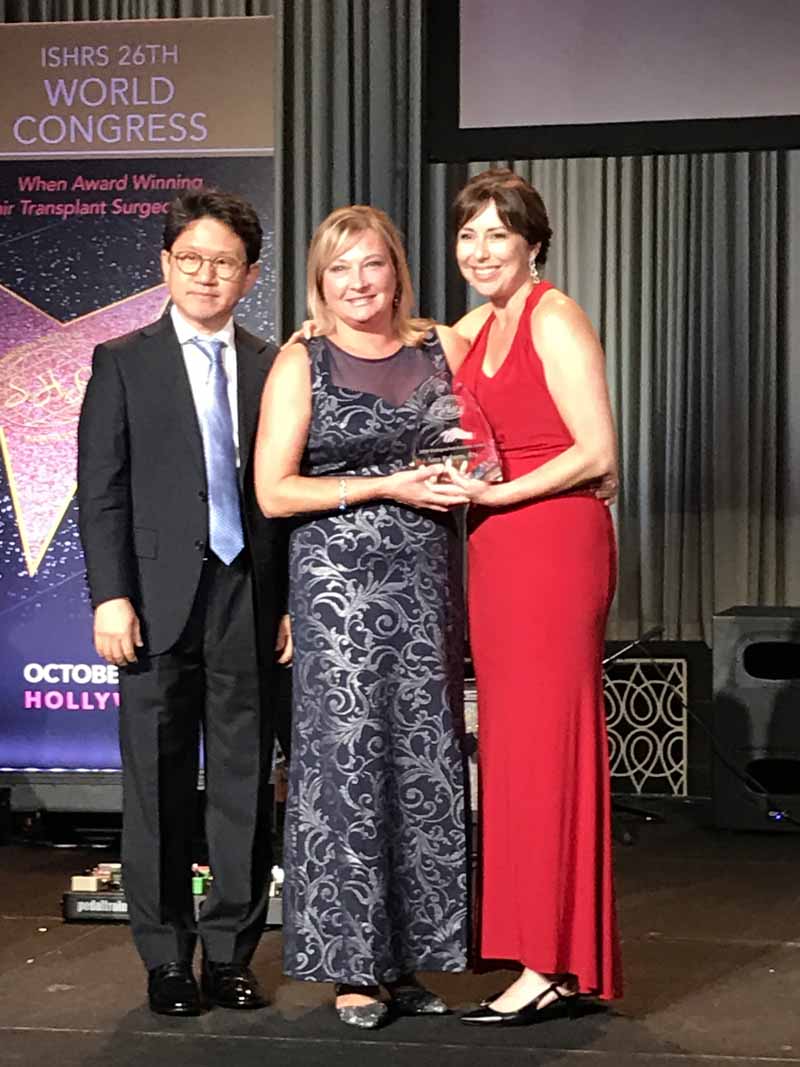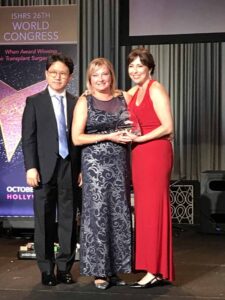 2016 marked Sara Roberts' 20th year at Farjo and those of you that have visited us before will definitely know her friendly face! Sara joined Farjo in 1996 as a registered nurse and hair transplant technician.
As surgery manager, she is responsible for the smooth day-to-day running of the operating suites and the recruitment and ongoing training of the surgical staff. For over two decades, Sara has developed into a cornerstone of the practice and a true advocate of our methods and philosophy in her position as Surgery Manager.
In 2016, and in true Farjo tradition, she became the first European hair transplant nurse to chair the Surgical Assistants Program of the  International Society of Hair Restoration Surgery (ISHRS) World Congress that took place in Las Vegas, USA. In 2018, she surpassed that by becoming the first European to be awarded the ISHRS 'Distinguished Assistant Award', the highest honour in our field. It took place in a glamorous ceremony at the World Congress in Hollywood, USA.