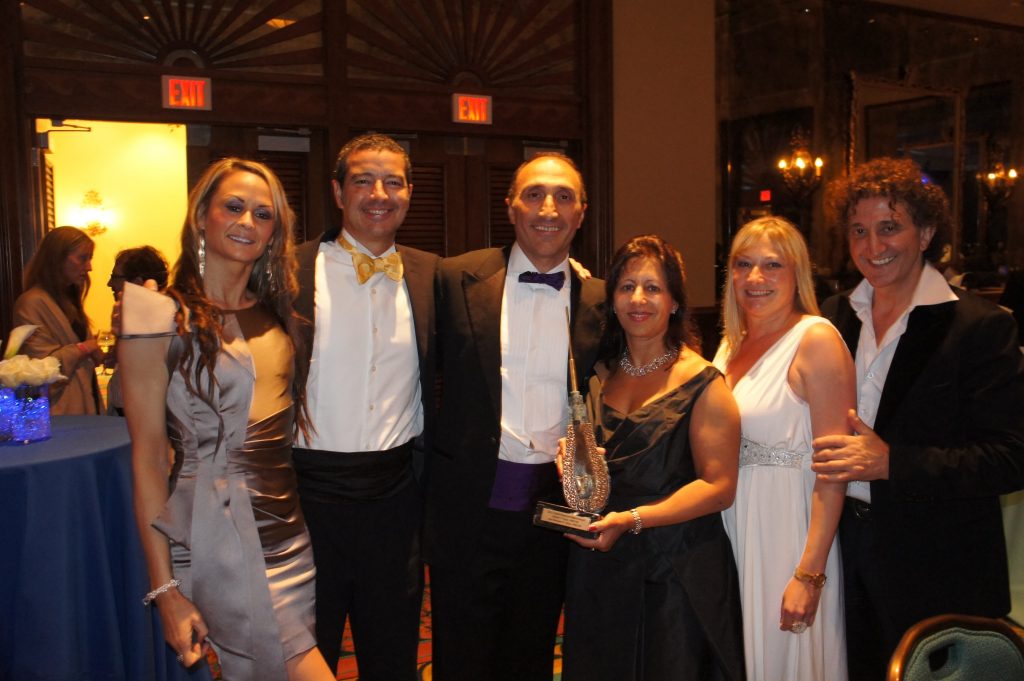 Highest Honours For Farjo Medical Centre!
10th January 2013
 My wife Nilofer and I recently attended the 20th Annual Scientific Meeting of the International Society of Hair Restoration Surgery where we were invited to perform various functions. As if having the opportunity in itself was not enough, since it was talking place in the Bahamas, we felt it would be rude not to go!
Imagine our surprise at the Gala Awards night to find out we were the joint recipients of the Platinum Follicle Award! The award recognises 'outstanding achievement in basic science or clinically-related research in hair pathophysiology or anatomy', and is considered to be the highest honour in the field.
The award has never before been awarded jointly, and it is actually the first time that anyone from the UK has received the accolade. In fact, it's only the second time a European surgeon has received the honour in the last 20 years. Everyone knows our top quality work in ultra refined follicular unit hair transplantation but the recognition was in particular regarding our dedication to research, science and the innovation of future hair loss treatments.
We were incredibly honoured to be able to bring this award back to Manchester, and to be recognised on an international level and in particular by our peers. The Farjo Medical Centre has had an eventful year, with highlights including the UK's first live broadcast of a hair transplant, and the award has really been the icing on the cake. We are now looking forward to next year, our 20th in the industry!
Here's to 2013!