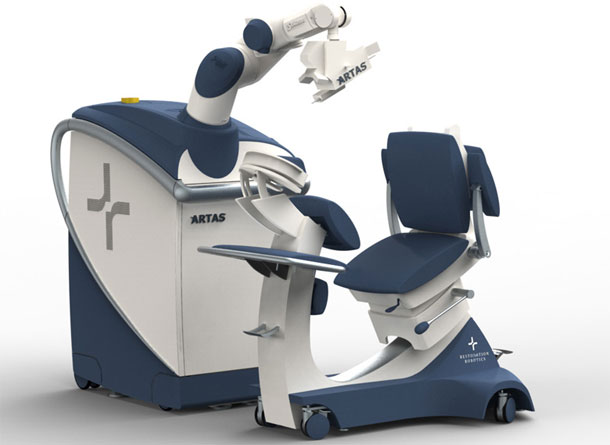 A Time For Change
11th May 2011
The recent news that the ARTAS robot has been given FDA approval to be marketed in the United States, is an exciting development in the world of a hair transplant surgeon.
The ARTAS robot has been specifically designed to replicate the process of FUE (Follicular Unit Extraction).
On the upside, FUE is a method that, in theory, leaves the patient with smaller and less noticeable scars than the strip method (FUT). Although the technique itself, which involves extracting individual follicles of hair from the scalp, can be a laborious process that takes many hours to complete and risks a high rate of wastage.
The ARTAS robot is an interesting development which is set to revolutionise the way FUE is performed. The idea is that hair transplant surgeons will be able to use the robot to extract the individual grafts more predictably and efficiently. The surgeon will still need to design the hairline and replace the grafts manually, of course.
It's exciting to see this new technology being put into practice and I'm looking forward to seeing the robot myself in a few months time!