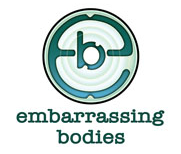 Hair Loss Is Not-So-Embarrassing!
29th March 2013
As you may have seen on the news section of our website, our hair transplant surgery was recently featured on the Channel 4 series, Embarrassing Bodies. I performed surgery on Paul, whose confidence had been knocked by scars on his face. Hair taken from Paul's scalp was transplanted to disguise the marks left by skin cancer.
Surgery like this takes a long time to yield results, however it was great to see some hair starting to grow through into a beard, which will hide Paul's scars and hopefully improve his self-confidence no end.
I am delighted that hair transplant surgery has been included on Embarrassing Bodies – particularly in this way, as it demonstrates the varying types of hair loss the procedure can treat.
Hair loss – particularly in men – is something that many often find difficult to talk about. I hope exposure like this will it will encourage those affected by any form of hair loss to take action if they so wish.
The programme is worth a watch – even if I do say so myself! – and I am delighted to have had the opportunity to discuss hair transplant surgery in such a public arena. If you're interested, the episode can also be viewed in full via Channel 4 on Demand.