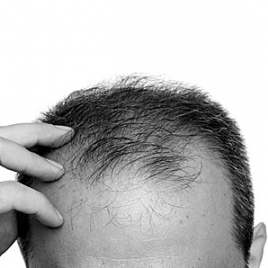 Hair Loss Myths – The Good, The Bad And The Totally Ludicrous
6th November 2014
While most people who come through our doors are seriously considering a hair transplant and eager to find out what their next steps are, some come to us hoping for advice on how they can stop hair loss themselves before they turn to surgery. They often want a miracle cure that solves their problem, without turning to restorative surgery.
Despite home treatments being the best they've ever been and not an option to be completely written off, I'd advise that many of them are taken with a pinch of salt. A so-called 'miracle cure' is highly unlikely to have the same effect as surgery and the chances of it totally restoring thinning hair would be just that – a miracle!
From wonder pills to growth-inducing creams and lotions, I remain very sceptical about whether a simple 'do it yourself' treatment can do the trick.
However, miracle cures are not the only subject filling column inches on an almost daily basis – a quick sweep of the media surrounding hair loss throws up an abundance of myths and unfounded conclusions.
One common untruth is that colouring your hair can cause major damage. While it's not best practice to douse your tresses in chemicals, it's worth remembering that modern products are gentle enough not to weaken hair. Some patients will enquire post-surgery whether dying their hair will affect re-growth, but this is simply not the case. In fact, a spot of hair dye can actually help make your hair look thicker.
Another unfounded (and quite amusing) myth is that standing on your head can encourage hair growth. It sounds funny, but some people wrongly believe that hair loss is a blood flow problem which can be solved by a spot of gymnastics!
Of course, surgery is by no means for everyone and we always ensure that our patients have all the correct information before they decide whether to progress with a transplant – each case is different and we want our patients to feel 100 per cent comfortable with their decision.