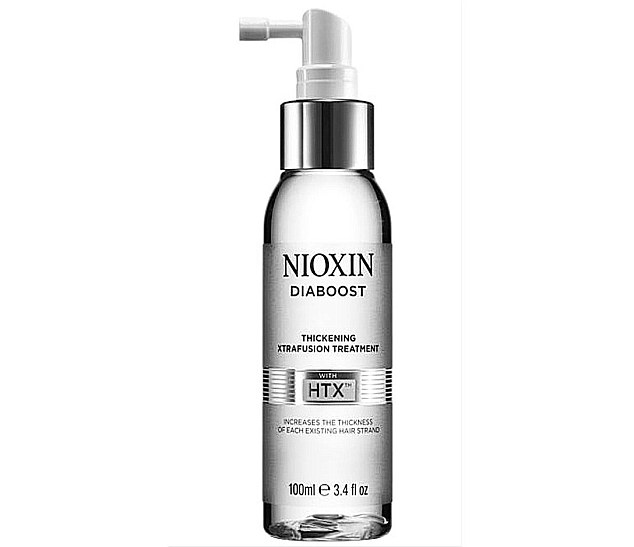 Celebs Blag Their Way to a Fuller Barnet
13th February 2015
Graham Norton was recently photographed stumbling out of a party looking as pleased as punch. Initially, I assumed it was down to one too many glasses of fizz (as is normally the case with paparazzi snaps of celebrity partygoers).
However, on closer inspection, I spotted a familiar-looking bottle sat on the top of a bag of freebies he'd collected in the gifting lounge, with one particular product catching my eye.
The thinning chat show host has often spoken about the loss of virility men feel when their hair begins to disappear – "like Samson in the Bible" – and sat on the top of his swag bag was a bottle of Nioxin Diaboost – no wonder he looked so happy!
The popular thickening treatment, with HTX, niacinamide, panthenol and caffeine, is claimed to create the appearance of thicker and fuller hair – a result that more and more males are striving for in a society where hair loss is becoming formidable for some.
It's now the norm for men to try and combat hair loss, just as women have been trying to combat problems such as ageing skin for many years.
Graham described hair loss as being 'for men what sagging bosoms and cellulite are for women' – a comment that echoes the sentiments of many men I see.
The number of men I meet to discuss their hair (or more accurately lack thereof) is growing year-on-year and, if the beauty industry is anything to go by, it seems likely that hair thickening products will experience the same growth as those which combat other 'undesirable' features, such as anti-wrinkle creams and cellulite potions.
However, it's obvious that prevention is better than cure. Although hair loss is more often than not unavoidable, looking after your hair and investing in the right products can slow the process and protect those precious follicles.
Some of my favourite picks can be found at the Farjo Shop.