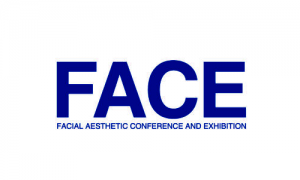 Dr Farjo Directs Hair Transplant Day at FACE Conference
10th November 2014
The 2014 FACE conference took place in London in June, and featured a whole day session to address the latest hair loss treatments both transplant surgery and non-surgical treatments
The day was chaired by Dr Bessam Farjo and featured a variety of experts to cover the many topics.
NHS Dermatologist, Dr Vishal Madan, covered the medical treatments for both males and females including Minoxidil and Finasteride as well as other more controversial medications especially for women. Dr Nilofer Farjo discussed the science behind Low Level Laser and the variety of devices available including a couple of recent publications that support success of treatment. Toby Cobbledick from Nanogen UK talked through the variety of cosmetic and shampoo products that could support the total care of the hair loss patient
Dr Victoria Dobbie from Edinburgh lectured on her 18 months experience of Platelet Rich Plasma (PRP) injections into the scalp to stimulate hair shaft thickening, whilst Dr Philippe Hamida-Pisal From France discussed the concept of mesotherapy and the different nutrients utilised to help stimulate growth. Dawn Forshaw of the Finishing Touches company showed us the increasingly popular scalp micropigmentation technique and how it can simulate a shaved hair look as well as help disguise scars. Louise Wright from Trendco lectured on the vast array of hair additions and wigs to help those looking for something medicine and surgery cannot provide
Our own Dr Greg Williams took us through memory lane and a fascinating insight into the evolution of hair restoration surgery since the beginning of the 20th century! Dr Bessam Farjo lectured on hair transplant surgery in general but in particular on how to achieve optimum results in different patients. Dr Edward Ball of Ziering Medical took us through the age of robotic hair transplant surgery particularly with the ARTAS machine from Restoration Robotics. Dr Manal Sheta from Kuwait showed us her experience with synthetic hair implantation from Biofibre especially for those not suitable for hair transplantation
The final session of the day again featured Dr Greg Williams discussing the impact of the Keogh report and impending regulations in this field in his position as the field representative and as President of the British Association of Hair Restoration Surgery. Owen La Beck, formerly of Peppermint Soda PR, talked about the market opportunities from his 5 year experience in the field and why the demand for treatments is increasing. Finally, Dr Nilofer Farjo showed interested attendees what is involved working in this field and how further education and training can be achieved through the various international programs and workshops available as well as future courses we are planning at Farjo.
Dr Greg Williams speaking                                                                                      Drs Williams, Sheta, Ball & Farjo