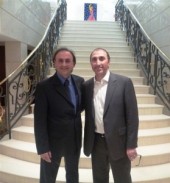 Dr Farjo Guest Faculty in France Workshop
9th December 2010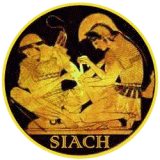 On Decemeber 2-4, 2010, the International Society of Surgical Anatomy held it's 12th annual workshop in Nice, France. It was titled "1st International Course of Cadaver Surgical Anatomy for Scalp Surgery".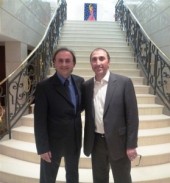 The course was run at the Human Anatomy Laboratory of the Pasteur Hospital in Nice. Dr Bessam Farjo was a featured invited faculty guest. He lectured on four subjects; Future Cell and Growth Therapies, The Status of FUE, Quality Control and Complications. He was also directly involved in instructing the delegates in the anatomy lab.
Right: Dr Farjo with SIACH secretary and organiser, Dr Giuseppe Garo at the Grand Hotel Aston in Nice
Unfortunately this coincided with the bad snowy weather, forcing Dr Farjo to spend nearly 30 hours in airports and airplanes!