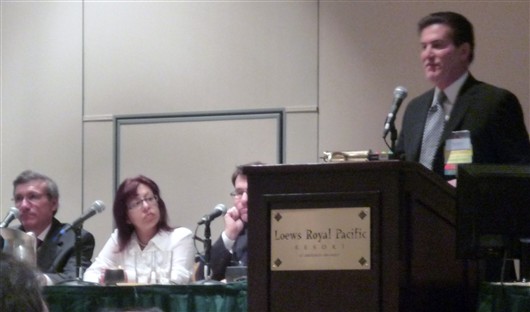 Drs Farjo Invited Faculty at Orlando Workshop 2010
4th May 2010
Both Drs Bessam & Nilofer Farjo were once again invited faculty at the Annual Orlando Live Surgery Workshop sponsored by the ISHRS (International Society of Hair Restoration Surgery). This was the 16th successive year it has been held, this time on April 7-10, 2010, and once again it was a resounding success and Drs Farjo featured prominently throughout.
The organisers, Drs Matt Leavitt, David Perez and Marco Barusco kept Drs Farjo very busy contributing on 10 occasions throughout the event. The workshop was held at the Royal Pacific Hotel at Universal Resort.
Dr Nilofer Farjo gave a lecture updating the delegates on the research we are continuing with University of Bradford investigating the Minoxidil (regaine) mechanism of action and other new drugs. She was also an expert panelist discussing how to handle the female consultation and the subject of hair loss in women. In the live surgery she demonstrated tissue handling and graft preparation and was also an audience coordinator.
There were 3 lectures by Dr Bessam Farjo (pre & post op care for the beginner section, hair tranplantation review in transsexuals and research update on role of prostaglandins in the scalp). He also moderated a panel discussion on the pearls and importance of patient consultation, and was an expert panelist himself on the issue of designing the hairline in both male and female hair transplants. During the live surgery part of the workshop, he domonstrated his techniques of donor harvesting, closure and recipient site making in a case of female pattern hair loss. Finally he was also an audience moderator/coordinator for a case of eyelash hair transplantation.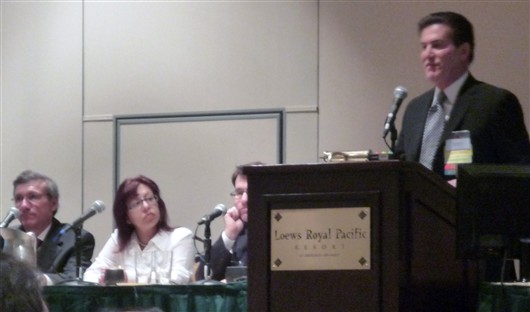 Dr B Nusbaum (Miami), Dr N Farjo, Dr J Shapiro (Vancouver) and Dr M Leavitt (Orlando)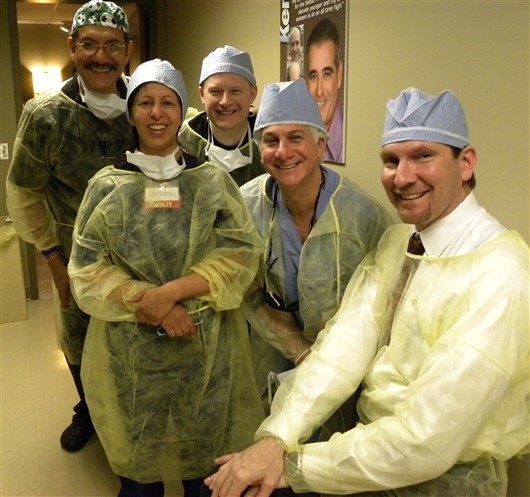 Dr D Perez (Mexico), Dr N Farjo, Dr G Krenitsky (Ohio), Dr E Epstein (Virginia), Dr K Washenik (Beverley Hills)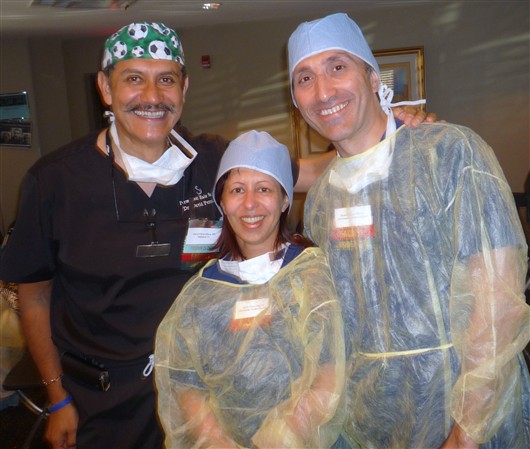 Dr David Perez (Mexico), Dr Nilofer Farjo, Dr Bessam Farjo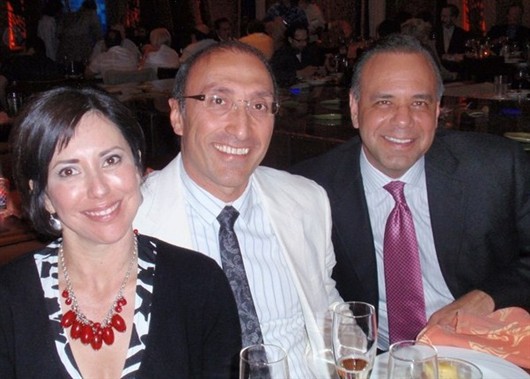 Tina Lardner (Colorado), Dr Bessam Farjo, Dr James Harris (Colorado Springs)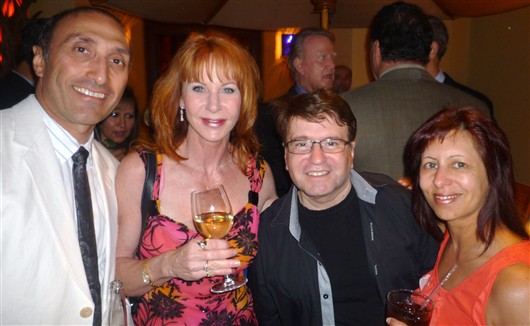 Dr Bessam Farjo, Elizabeth Ash-Lucas (West Palm Beach), Dr Jerry Shapiro (Vancouver), Dr Nilofer Farjo