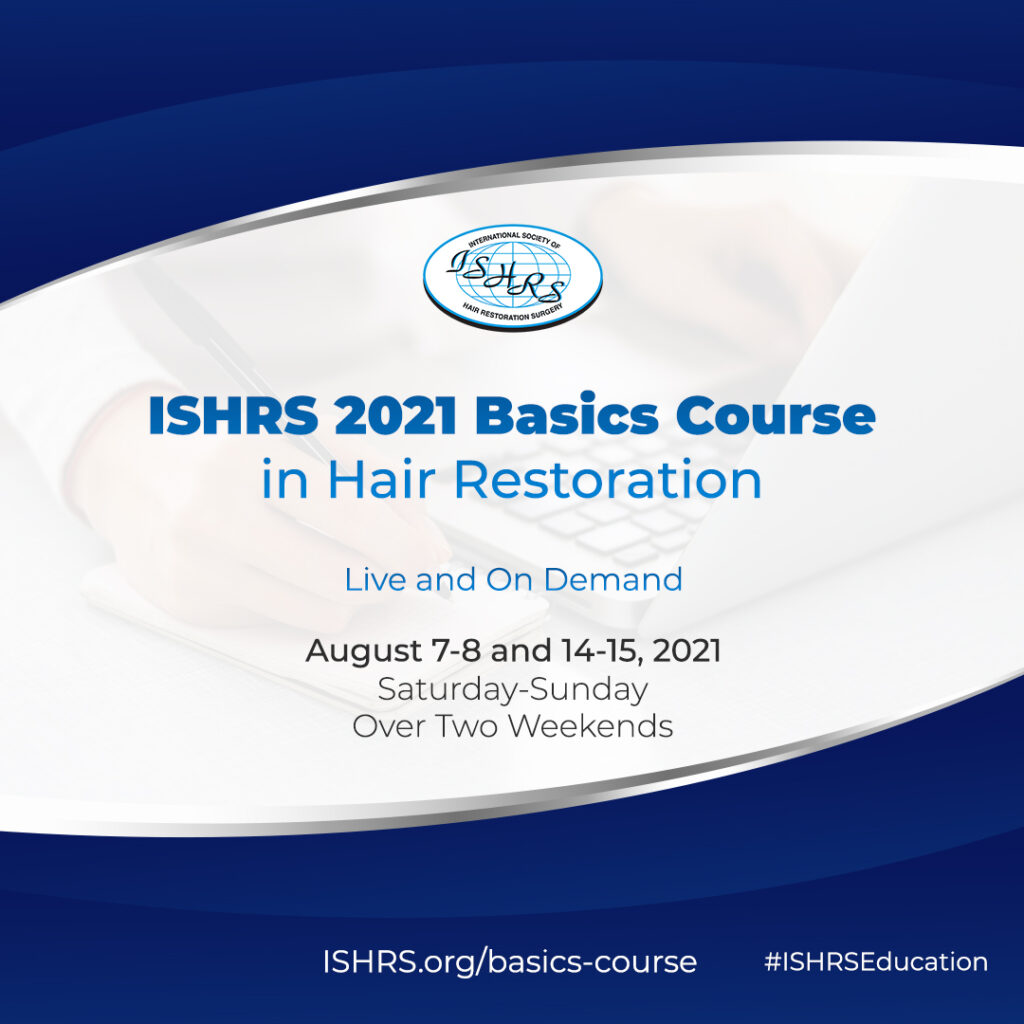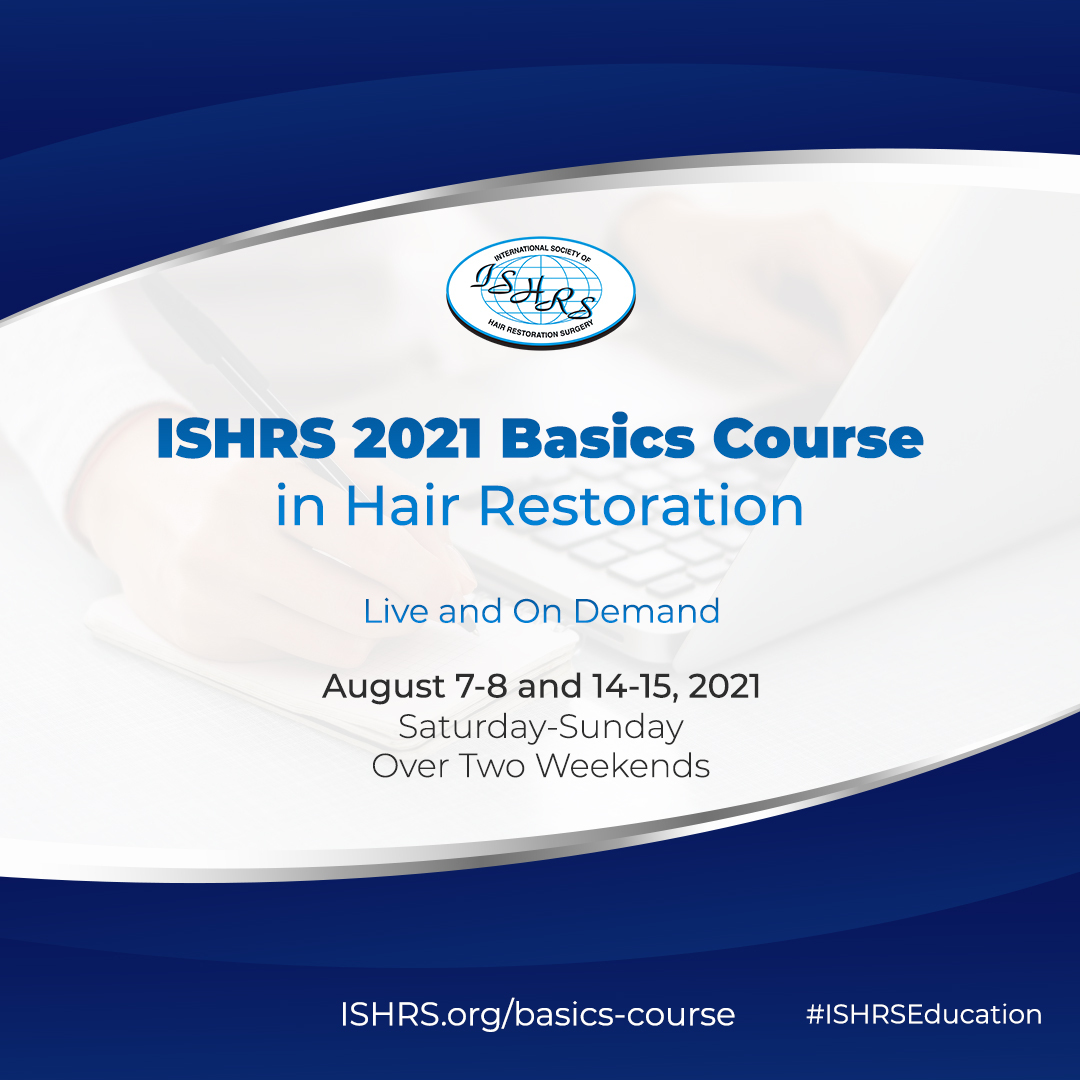 Farjo & ISHRS 2021 Basics Course in Hair Restoration
17th August 2021
Last weekend marked the concluding part of the ISHRS 2021 Basics Course In Hair Restoration Surgery – a key educational event in the hair loss calendar.
This year's event ran across two weekends: Saturday 7th – Sunday 8th and Saturday 14th – Sunday 15th August. Participants were able to watch live and engage in discussion with the experts via Zoom meetings.
Dr Bessam Farjo, Dr Nilofer Farjo and Dr Greg Williams all took part in the event as representatives from the Farjo Hair Institute. Each involved in either a live Zoom lecture or instructional video, as part of the 2021 Basics Course.
What is the ISHRS and what does it do?
The International Society of Hair Restoration Surgery (ISHRS) is an international, non-profit medical society comprised of over 1,000 members representing 70 countries. It promotes the highest standards of medical practice and medical ethics, and offers continuing medical education to physicians, fostering an environment of open dialogue, sharing and collegiality.
What is the purpose of the 2021 Basics Course in Hair Restoration?
This year's Basics Course provided the perfect way to learn about the comprehensive aspects of hair restoration from the comfort of your home or office.
It took participants through the foundation of this speciality through the principles of hair loss consultation and hairline design to assessing donor and recipient areas.
The course aimed to empower attendees to build a strong and balanced practice around the core knowledge and skills of both Follicular Unit Transplantation (FUT) and Follicular Unit Excision (FUE) – gleaned from the most seasoned and knowledgeable international faculty.
How was the Basics Course structured?
The course was structured to provide attendees with the basic concepts in lecture format and each session was coupled with videos from experts in the field.
These lectures and videos can be accessed until 31st December 2021. Plus, every participant has the opportunity to ask questions to the presenters during the sessions.
How much did the course cost?
$249 for ISHRS Members
$299 for ISHRS Pending Members
$349 for Non-ISHRS Members
What will participants receive following the course?
Attendees will be issued a certificate of attendance following the completion of the live course dates.
Which lectures did the Farjo team deliver?
Donor Area Assessment and Planning (12′) Dr Gregory Williams, MBBS, FISRHS | United Kingdom
Part I: Live Zoom Lectures – Sunday 8th August 2021, 14:00-17:00 London, UK (BST)
Trichophytic Closure (7′) Dr Bessam K. Farjo, MBChB, FISHRS | United Kingdom
Part I: Live Zoom Lectures – Saturday 14th August 2021, 14:00-17:00 London, UK (BST)
FUT Strip Slivering and Graft Storage (7′) Dr Nilofer P. Farjo, MD, FISHRS | United Kingdom
Part II: Instructional Videos – Saturday 14th August 2021, 14:00-17:00 London, UK (BST)
If you have concerns about hair loss and would like to speak to one of our team, feel free to book a consultation, where we'll be happy to answer any questions that you have.