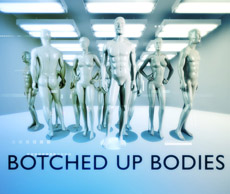 Farjo's Dr Greg Williams on Botched Up Bodies
2nd February 2015
On Thursday January 29, our London lead hair transplant surgeon, Dr. Greg Williams, was featured as the expert on Channel 5's Botched Up Bodies.
The unfortunate patient on the show was Graham Ryder who many years ago had the old punch graft or plug-type hair transplant. When he eventually lost all the hair on the top it exposed the old transplant looking very unnatural.
Graham discusses his experience and anxiety about what happened to him and how much he is loking forward to eliminate his unnatural appearance. Dr Williams explains how the corrective treatment works and takes us the process.
Advising about future hair loss and maintaining a natural and aesthetically pleasing result for life, is a mainstay of the advice and recommendations we give at consultation whether it be hair transplant surgery or hair maintaining medications and low level laser therapy.
Click on the image below to view a re-run of the show!