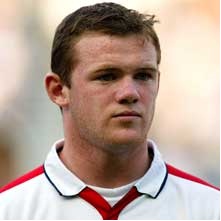 Rooney's Not So Luscious Locks (?)
26th October 2012
After he unveiled his impressive new 'do', Wayne Rooney received almost as much media attention for his hair transplant as for his football career. It's therefore no surprise that the press is keen to keep up-to-date with the development of Rooney's hair follicles.
The Daily Mail took some shots of Rooney at a press conference last week, and were eager to point out that in the fifteen months since his transplant, Rooney's hair seems to have thinned once more.
However, the Mail has failed to take into account the lengthy nature of a hair transplant. I refer not to the length of the actual procedure, but because of the reality that a hair transplant is a long-term investment.
The process of a hair transplant is not always 'one stop' – it is a process, rather than a quick fix solution.
Hair growth does not even begin until about four months after the operation. Hair does not reach its mature stage until 18 months after the transplant – so there may still be a small improvement!
Patients undergoing hair transplant surgery must always be aware that each individual will react differently to the procedure, and that in some cases, a level of upkeep could always be necessary.
However, I think that what we need to consider here is that hair can look thicker or thinner depending on the light in which the photo is taken, the season of the year and the condition of the hair. It would be unfair to speculate whether or not Rooney's hair transplant has in fact started to fail him based on these photos.
A hair transplant is a journey, and hopefully one which has made Wayne Rooney feel more confident about his appearance. His hair growth should now be starting to settle down, so he should hopefully see the results of the transplant for many years to come. He is a young man and his hair loss from elsewhere may continue, so don't be surprised if he ends up having more procedures in the future.