Shaun and Kyran Battle It Out on Prime Time TV!
12th May 2007
Shaun Williamson (aka Barry from Eastenders) is currently appearing on 'Comic Relief Does Fame Academy' on BBC1. The show is billed as the 'ultimate celebrity singing contest'. It is on BBC1 every evening this week at 7pm and they are now down to the last 6 singing celebrity students. Shaun is one of the bookies' favourites to win the final on Comic Relief night this Friday March 16th.
Please vote from now til then to save Shaun and get him to the final by calling 09011 32 30 06 or text SHAUN to 84466. To see his profile on the fame academy website click here.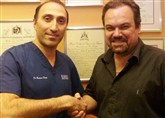 Farjo Hair Institute
As many of you already know, Shaun underwent hair transplant surgery at the Farjo Hair Institute in 2004 and told the story of how he regained his hair to the media in 2005.
Kyran Bracken (former England Rugby Union international) is the hot favourite to win ITV's Dancing On Ice. The show pits various celebrities competing to win an ice-skating dance competition. They are down to the last 3 celebs for the final show on ITV1 this Saturday March 17th. He has scored the highest almost every week and surprised everyone with his nimble footwork!
Please tune in for the show and vote for Kyran to be King of the ice! To see his profile on the show's website click here.
In 2006, Kyran had hair transplantation at the Farjo Hair Institute and has generously volunteered to make this public.​
Farjo Hair InstituteFarjo Hair Institute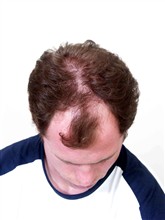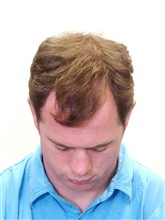 We very much appreciate the privacy of our patients, celebrities and others alike. We are therefore, indebted to Shaun, Kyran and others for allowing us to publicize their hair restoration work to help reassure others who may be contemplating hair transplant surgery. Neither Shaun or Kyran asked for or have been offered payment to do this.