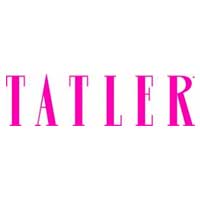 Tatler Magazine Names Farjo in UK Top 30 Anti-Ageing Experts
6th March 2013
This month's Tatler magazine features its annual Beauty & Cosmetic Surgery Guide. For the 1st time, this 2013 edition features hair transplant surgery for women including scalp, eyebrows and eyelashes.
Dr Bessam Farjo is listed in the top 30 anti-ageing experts, and the only entry under hair transplant surgery! We particularly love the tagline: "Meet the movers and shakers, smoothers and shapers, in our round up of the UK's leading cosmetic surgery talent"!
Click the icons below for more details.
This is not an advertising feature and Farjo Hair Institute has not made any financial contribution to the publishers. Of course we do have past history when it comes to similar media recognition. Many of you may recall Dr Farjo named amongst "20 Men Who Will Shape The Next 20 Years" by men's magazine Esquire in 2011!