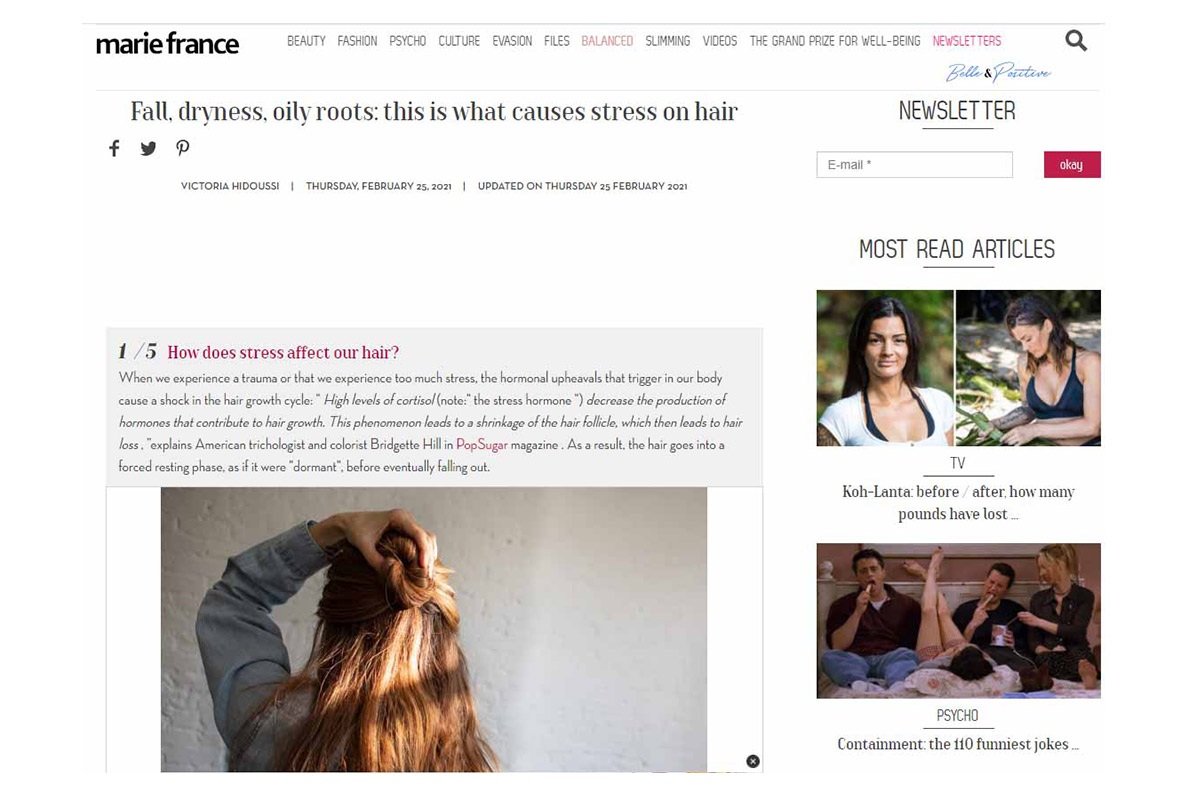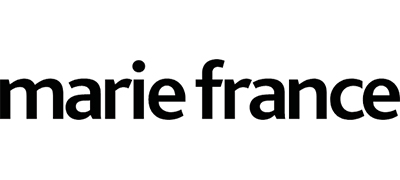 Marie France magazine French feature
Fall, dryness, oily roots: this is what causes stress on hair
When we experience trauma or too much stress, the hormonal upheavals cause a shock in the hair growth cycle.
Stress also causes damage to our hair. During this particularly anxiety-provoking pandemic, hair experts are giving their precious advice to preserve the health of our hair. The stress is the second leading cause of hair loss (after genetic factors).
" The stress around the pandemic has caused hair loss problems in some people who would not have suffered from it before, due to the physiological strain and psychological impact of the stress it engendered, rather than the virus in itself. even, "says British doctor and hair restoration surgeon Dr Bessam Farjo in PopSugar magazine , who has seen a marked increase in demand at his clinic over the past year.