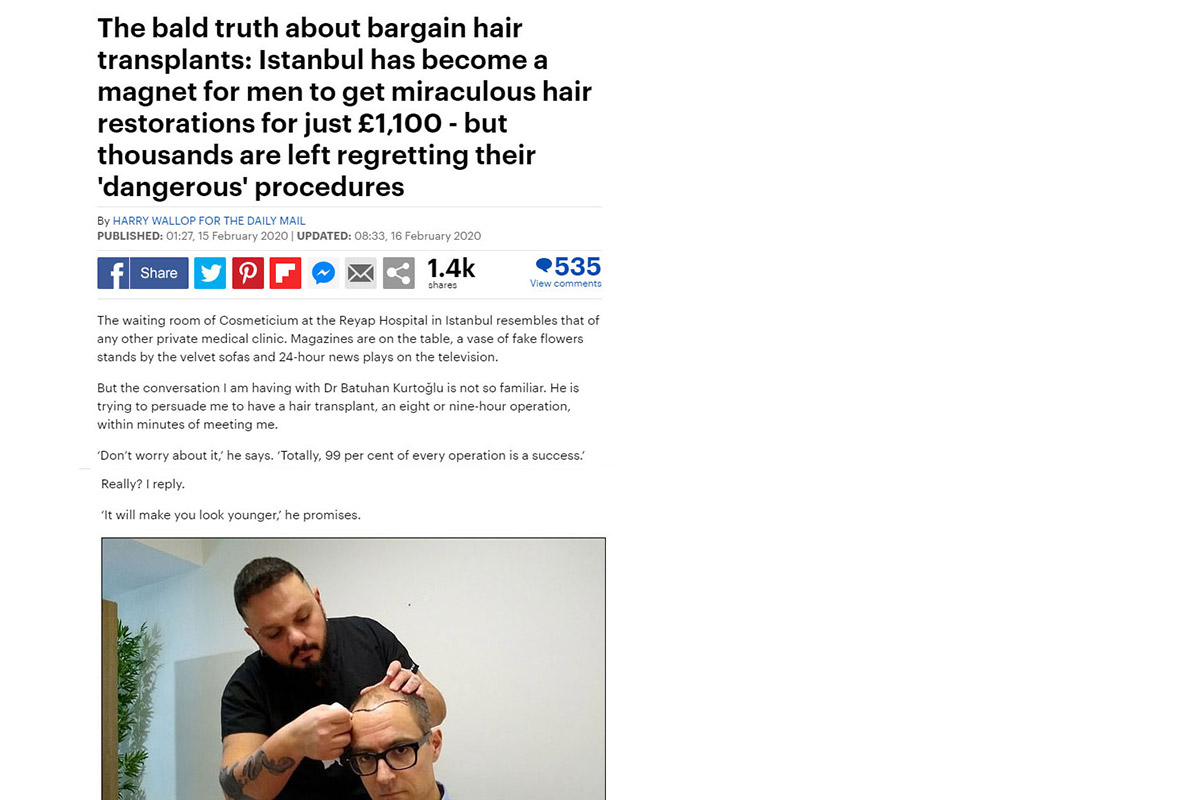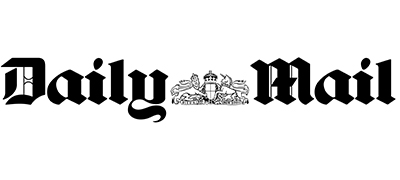 Daily Mail feature article
The bald truth about bargain hair transplants: Istanbul
Welcome to Istanbul's cut-throat hair-transplant industry. One that has grown substantially in recent years, promising thousands of men — including many Britons — that they can regain their lost hair. Like most clinics in Istanbul, it offers hair transplants as part of a package. They include taxis to and from the airport and hotel accommodation included in its 'best price guaranteed' deal.
British doctors, however, are increasingly concerned about the promises made to lure patients. These include that the operation will be painless, that cutting-edge 'sapphire' or 'gold' techniques will be used, that men will be left with no scarring and that the procedure will be a guaranteed success.
Leading UK surgeons say this is all empty marketing at best, recklessly and dangerously misleading at worst. Many Turkish clinics also make ambitious promises about how much hair they can transplant.
I flew to Istanbul after hearing from two men about their bad experiences of Turkish hair transplants, which left them feeling anxious and depressed. I travelled with a Daily Mail photographer, who took pictures on his phone — something the doctors seemed surprisingly relaxed about.
Greg Williams is president of the British Association of Hair Restoration Surgery (BAHRS) and one of the UK's most senior hair-transplant surgeons. He says many patients come to him after poor transplants carried out overseas.
'There have been some horrendous results, particularly over-harvesting from donor areas,' he says. 'The results can absolutely ruin these men. And it can be very difficult to rescue them.'