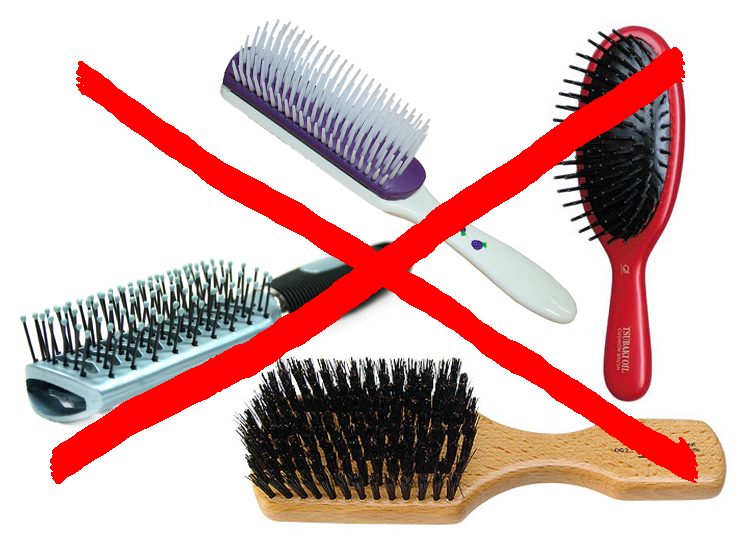 Don't Rush for The Brush – A Challenge!
10th February 2016
Earlier this week, I read an article in the Daily Mail which stated that the average woman has 103 hairstyles and three hair colours during her life. And, with trends changing so regularly and the latest celebrity looks having such a huge influence on women's hair nowadays, I wasn't particularly surprised by this figure.
Whether it's straightening, curling, twisting or crimping that takes your fancy, there are hundreds of styling tools out there to help you achieve your desired look. However, there's one thing that the vast majority of women reach for when styling hair – the brush.
Brushing your hair using a soft bristle brush stimulates the circulation in the tissue of your scalp and can help to keep your hair healthy – it's not just about those tresses looking silky and sleek!
Despite this, I'd always recommend that unnecessary brushing, combing or handling is avoided, as it can lead to split ends and breakages, which could eventually lead to hair loss.
A lot of women over-brush their hair, both in terms of brushing for too long and brushing with too much force. This vigorous taming of locks can remove some of the hair's cuticles, causing weak, dull hair – not to mention the amount of hair that's actually pulled out as a result of the constant traction caused by brushing.
Understanding your hair is one step towards achieving healthy locks and with excessive heating and brushing, it's just a matter of time before your hair becomes frizzy and starts to break off.
That's why I challenge you to banish those blow dries and ditch the brush for a month and see the results for yourself. Tweet me @BessamFarjo and let me know how you get on!